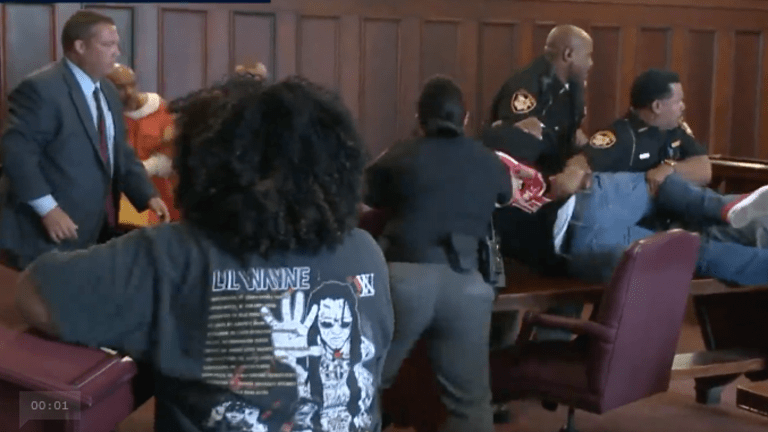 Brothers Arrested for Attacking Mother's Killer
At the hearing of their mother's killer, two brothers lunged at her murderer. Both men were arrested after a violent scuffle.
In an Ohio courtroom, Dale Williams was on trial for shooting Elizabeth Pleger-Stewart. The 62 year old man murdered the men's mother two years ago when she ended their relationship. 
Before his final sentencing was declared, both brothers lunged at Williams. Multiple police officers were needed to tear them off him, with a taser being used on one brother. 
As his hands were being placed on his handcuffs behind his back, one son is heard repeating, "he killed my mother man. He killed my momma!"
After the video went viral, people took to social media to write posts of support for the brothers; understanding their reactions to their mother's killer.
The boys were held in contempt. 
Williams will serve a minimum of 23 years to life in prison.