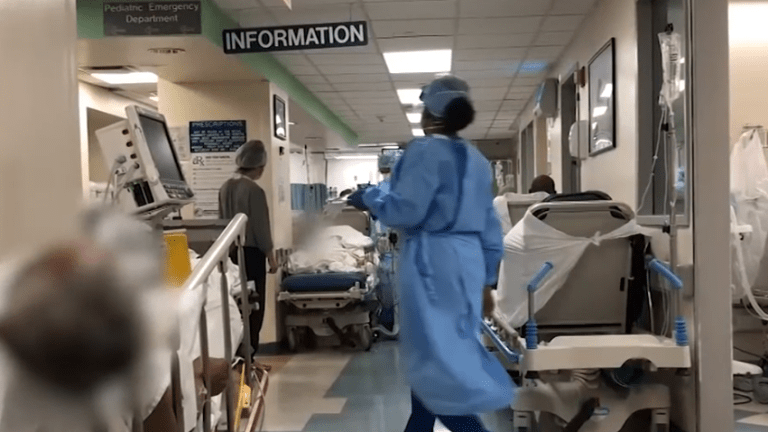 Brooklyn teacher on life support after hospital denies her COVID-19 test twice
A teacher from Brooklyn is fighting for her life against the life-threatening COVID-19 after a hospital refused to test her for the virus until she returned for the third time.
Rana Zoe Mungin, a 30-year-old social studies teacher at Ascend Academy in Brooklyn, returned to the hospital three times over the course of eight days -- with one ambulance attendant even suggesting the she was having a "panic attack."
Mungin was rushed to the hospital via hospital for the third time, where they eventually tested her. And the test was positive.
"My sister went to the hospital on the 15th of March for fever and shortness of breath," Mia Mungin told PIX11. "They gave her albuterol for asthma and gave her a shot of Toradol for her headache." Her sister added that Mungin kept telling them that she had a really bad headache.
When they got to the hospital on this second visit, Mia Mungin said a doctor told the family, "Her lungs are clear. We're not going to test for corona, because we don't have enough tests."
She was sent home March 19 "and she couldn't get up the stairs," her sister said. "I watched her all night."
The following day she had taken a turn for the worse. "She wasn't breathing," Mia Mungin said. Her sister was taken again by ambulance to Brookdale Hospital and, this time, family wasn't allowed in
Three hours later, "that's when I was told she was intubated and on a ventilator." She remains in Brookdale Hospital.