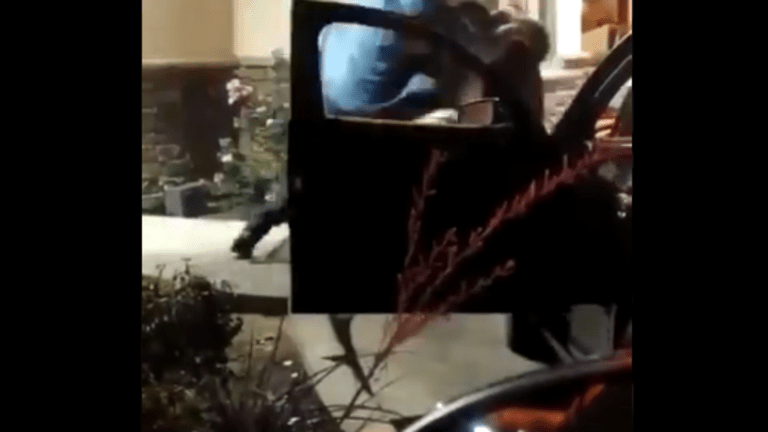 Brawl breaks out in Cali Popeyes restaurant
Two couples are making headlines after they got into a brawl at a drive-thru in Temecula, California, over Popeyes chicken.
The altercation kicked off after the customers were forced to wait over an hour for their order.
"Everybody started fighting. And they all fell down, and the big man was trying to get at him. It was just, it was a free for all," Gigi M. Drummond, the unsuspecting drive-thru patron who recorded the video, told NBC.
In the video, the driver of a white vehicle claimed that his order was wrong. The woman driver behind him then honked her horn, before both parties stepped out of their vehicles.
Police were called to break up the fight. No arrests were made.
This is not the first time a brawl has taken place at Popeyes.
Earlier this week, a white woman was body-slammed in a Tennessee parking lot after she used a racial slur against a Black employee. The attack began after a woman disputed a charge on her bill at the restaurant in Columbia, Tennessee.
The customer then began to argue with the employees, who told the customer to leave the restaurant. The woman reportedly used the n-word.
The woman then walked out of the restaurant, followed closely behind by several employees. A man suddenly appears to lift the woman off the ground and quickly slams her on the pavement.
The week prior, a Maryland man was stabbed and killed after he reportedly cut in line to get a Popeyes chicken sandwich.