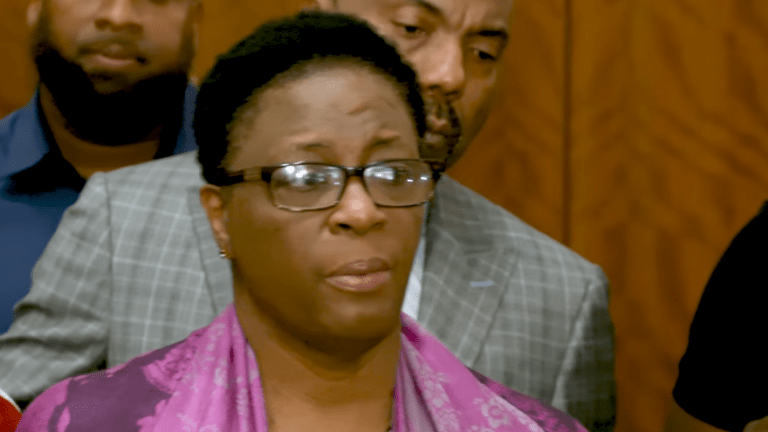 Botham Jean's mother speaks out ahead of murder trial
Allison Jean, the mother the man who was gunned down in his own home by off duty officer, Amber Guyger has spoken out ahead of Guyger's trial.
"Botham was a fun-loving person, very affable, a people person, loved to have people around him. He was an avid Christian, lived a lot on Christian principles. He loved to sing at church. He also did some preaching, and he worked a lot in the community. He focused a lot on the youth, especially the delinquent youth and the orphans. He also focused on the elderly. So, he reached out to most of the senior citizen homes in St. Lucia," she said of her son to Dallas News.
Since the death of her son, every day is a battle for Allison, but she is focused on keeping her family together:
"It's been rough, a roller coaster of a year, and I was just saying to a friend of mine that as [the trial] gets closer, there's much greater anxiety. And my life has just changed altogether. Even now though I want to try to dismiss it, put it behind me, try not to think about it, it is just very, very, very difficult living without Botham. There are so many things that I want to talk to him about. It's just been terrible. I don't even know how to explain it. Sometimes, I don't even know how I feel," she shared.
"And at the same time, I have to try to keep my family together. I have to keep Allisa and Brandt together because Botham was my middle child. My kids were 10 years apart. The span between Allisa and Brandt is now 20 years. Botham was the one who kept them together."
Jury selection for Guyger's trial begins Friday, and her trial is slated to begin Sept. 23. Guyger maintains that she thought that she had entered her own apartment and that she mistook Jean for a burglar.