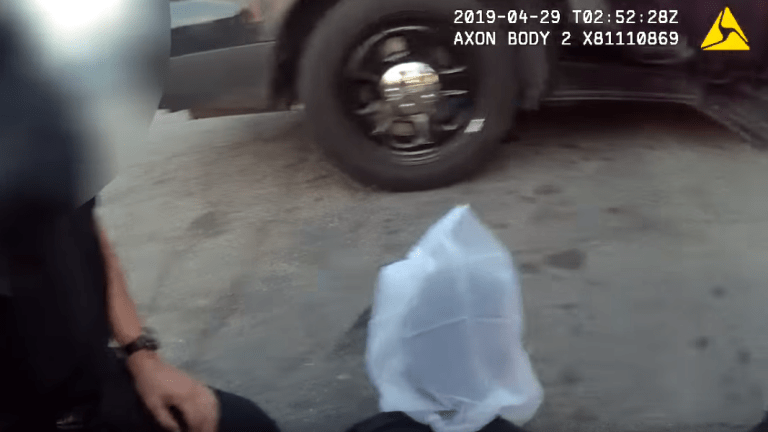 Bodycam footage of 12-year-old boy's arrest released by Sacramento PD
The Sacramento Police Department has released the bodycam footage of the 12-year-old boy they recently arrested and placed his head in a 'spit mask.'
"Our officers involved in this incident appropriately used a spit mask to protect themselves and defuse the situation," Chief Daniel Hahn said in a statement accompanying the video. 
"I am grateful that our officers were willing to proactively intervene when they observed suspicious activity, and that nobody was injured during this encounter."
The incident was captured on video by bystanders but many viewers were outraged upon seeing the plastic bag being placed over the young boy's head. Cops claimed that the boy repeatedly spat at them.
"Let me go, I didn't do nothing to you," the boy shouts before calling her a "racist a-- b*tch."
"Kid spit on me," a female officer says, before claiming that he spit on her three times. It was then that they decided to place him in the spit mask.
While placed under the mask, the child can be heard yelling "I can't breathe, I can't breathe, take this bag off my head."
An officer is seen explaining to the mother that he was suspected of shoplifting by security and when trying to investigate, the boy spit at them.
"I can't just let him ..." the officer said, trying to reassure her. "I didn't want to do that. I'm actually really upset that this happened because he's a young child. The last thing we would want is to hurt a child."
The family of the child is considering filing a lawsuit.