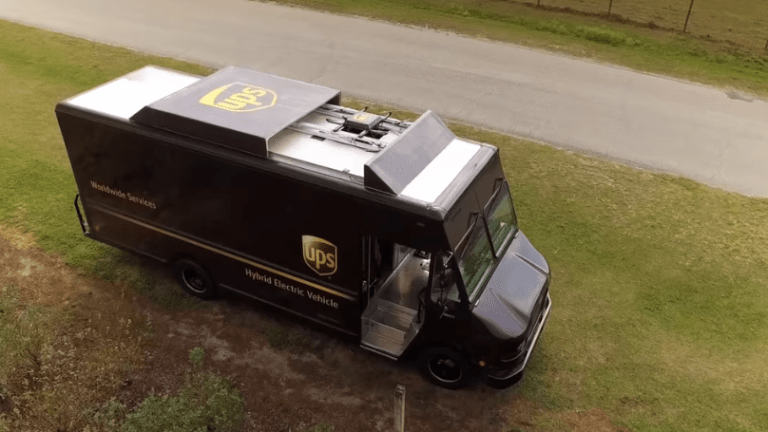 Black workers in Ohio sue UPS over racist work environment
Black UPS workers in Ohio are tired of their bosses turning a blind eye to racism and have joined forces to sue the postal giants.
A total of 19 UPS workers are suing the UPS, claiming that they have suffered repeated racial discrimination and the company while the company looked on.
"African-American employees come to work each day not knowing whether a racist comment or conduct will confront them, being concerned that smirking or laughing white employees are ridiculing them because of their race, and walking on eggshells to avoid triggering a problem," the suit reads.
The suit alleges that managers and supervisors at the company enabled and at times, encouraged the hate at the distribution center in Maumee, Ohio.
The lawsuit was filed Wednesday afternoon in Lucas County Court in Ohio.
They allege that nooses were hung above the workstation of a Black employee. The suit also describes an incident in which a monkey doll dressed as a UPS employee was placed near others as well as the 'N-word' being used repeatedly.
The suit also claims another Black employee received text messages from white co-workers in a group chat about potential lottery winnings that contained references to hangings such as: "If you feel down and out, the noose is loose" and "Can we buy another noose with the winnings."
"UPS promptly investigated and took swift disciplinary action against those found to have engaged in inappropriate actions, including the discharge of two employees," UPS Director of Corporate Media Relations Glenn Zaccara told CNN.
"The company has strict policies against harassment and discrimination," Zaccara added. 
"When an incident is reported, UPS takes the matter seriously, thoroughly investigates and takes appropriate disciplinary action against those found responsible for misconduct."