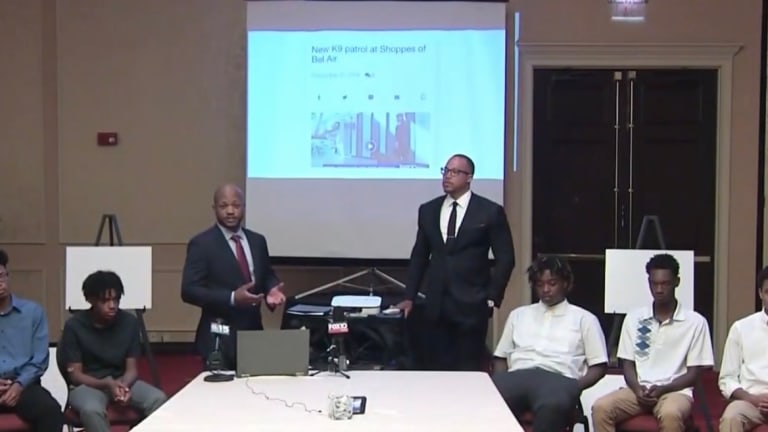 Black Teens Sue Alabama Mall for K9 Bite and Racial Profiling
Five black Alabama teens have filed a $25 lawsuit against a Mobile Mall. The suit cites racial profiling, unlawful violence and reports the dog bite attack of a K9 on one of the boys.
"We have numerous questions for Brookfield Properties, The Shoppes at Bel Air and Allied Universal Security regarding why their security guards were so aggressive and also why a K-9, trained to attack on command, is patrolling a shopping mall" stated attorney L. Chris Stewart. 
Stewart was also the lawyer who represented Walter Scott, who was shot in the back and killed by North Charleston law enforcement.
The boys had yet to enter the mall when they were approached and handcuffed to the wall by an officer. When Robinson, 16 asked why they were arrested and vocalized the racial profiling, it prompted the security guard, Justin Kestler, to attack him with his K9 German Shepard.
Robinson was handcuffed behind his back on the ground when the dog bit him multiple times.
After seeing her son in blood, Robinson's mother told reporters, "It broke my heart. I could have been grieving my son."
Both lawyers representing the boys have requested security footage of the incident, but have been denied by the Bel Air mall. They are also demanding that security guard Kestler be fired, and all K9 services be permanently terminated at the Mall.