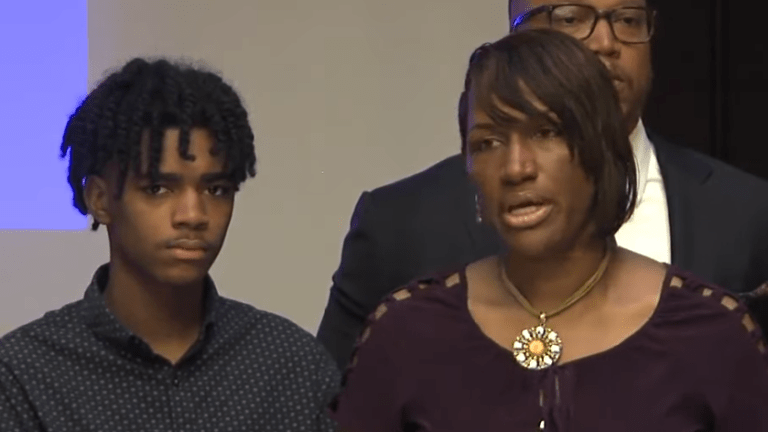 Black Teens Sue After Claiming they were Handcuffed, Attacked by K-9 at Alabama mall
Five Black teenagers are filing a lawsuit after they allege that they were racially profiled, handcuffed and one bitten by a dog while shopping at a mall in Mobile, Alabama.
Their attorney, Attorney L. Chris Stewart said at a news conference that the young men, who range in age from 15 to 20, were at The Shoppes at Bel Air late last month to buy clothes for the Fourth of July holiday when a mall security K-9 officer approached them.
The officer reportedly shoved "the boys against the wall" and handcuffed them as officers with the Mobile Police Department arrived to provide backup, Stewart said.
Stewart announced that they will be filing a lawsuit to the tune of $25 million.
"We assisted the Mobile police officer in helping to detain an individual who was uncooperative and physically resisted police orders," a spokesperson for the company said.
Cameron Robinson, 16, claims that the mall security officer grabbed him by the neck and slammed him on his head. He then let his K-9 out of the car, and the dog attacked Robinson, biting him on the arm.
"What scared me the most was when he forced me to the ground aggressively and let the dog out at me," he said at Monday's news conference.
"The Mall at Bel Air tried to kill five young boys mentally, and one physically," Stewart told reporters.
"You have kids here with dogs being sicced on them like it's 1957," said civil rights attorney Justin Miller. "It's ridiculous that this is still happening in 2019 in Mobile, Alabama. It's ridiculous that it's happening anywhere, but it's definitely ridiculous to be happening in a mall in Mobile, Alabama."