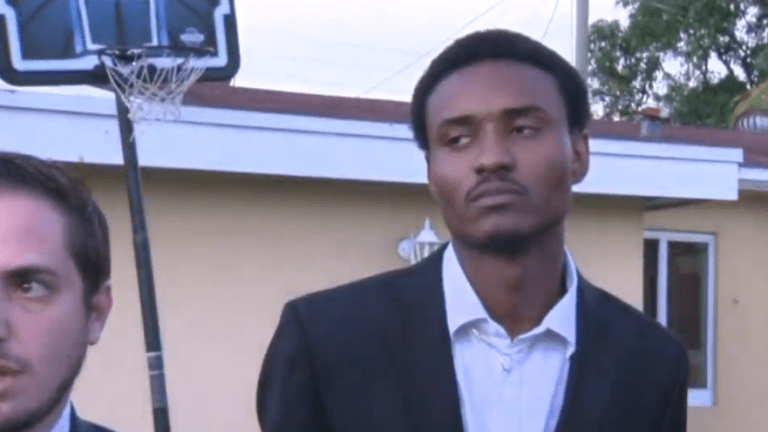 Black Teen sues Miami-Dade Police after being wrongly accused of killing Rabbi
A Black teenager who was wrongfully accused of killing a Rabbi is now suing the Miami-Dade police department.
18-year-old Deandre Charles was accused of murdering Rabbi Joseph Raksin back in 2014, in a botched robbery despite reportedly having evidence which proved him innocent.
Charles spent almost a year in jail before prosecutors eventually dropped the case against him. The federal suit has been filed against Miami-Dade police and Michael Brajdic, the case's lead homicide detective.
"It was evident right away that Deandre was not responsible or involved with the unfortunate death of Rabbi Raksin," one of Charles' attorney's, Adam Goodman, told the press. 
"During the discovery process, it became clear that other suspects were involved, and ignored by MDPD and the State Attorney's Office. The lack of evidence against Deandre was alarming, and he spent almost a year of his high school life in jail due to this travesty."
"They said they had this DNA, this great case against him, but they didn't have it," another of Charles' attorney's, James DeMiles, told the Miami New Times.
"There were members of Miami-Dade County onstage, members of Miami-Dade PD onstage. Then they whipped out that sketch that the witness drew that looked like a Sesame Street character. So my client gets ridiculed. He was the butt of jokes of Kevin Hart. He was internationally known."
The case went viral as a press conference, showing the police sketch, was mocked for being one of the worst in history.