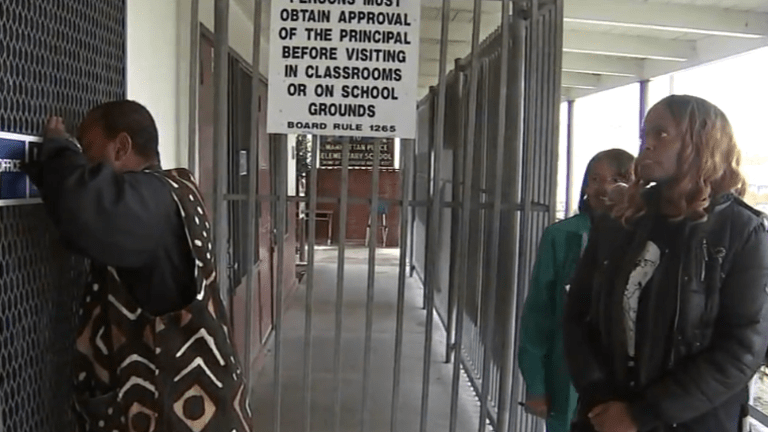 Black student forced to wear trash bags and sit in his own urine
A mother wants answers after her 8-year-old son was forced to wear a trash bag and sit in his own urine at his school.
The incident took place at the Manhattan Place Elementary School after a teacher allegedly prohibited the student from using the bathroom.
Sonia Mongol told ABC that last November, her son was forced to sit in his own urine-soaked clothing. The teacher also made her son wear two black trash bags for the rest of the day. Mongol states that the incident humiliated her son and that he still gets bullied and called names to this day.
The local community and parents were outraged after news of the incident spread, and community activists and parents have demanded a meeting with the principal - but they have failed to get a meeting as yet.
"New restroom laws need to be put into place. Children should be able to go to the restroom whenever they have to go. Our child did not deserve this, no child deserves to be treated this way. We are outraged, but this will be used not just to make conditions better for our child but for our children," Mongol said at a local news conference.
The L.A. Unified School District Board released the following statement:
"Los Angeles Unified takes all matters concerning the safety and well-being of our students very seriously. Upon learning about this allegation, law enforcement was notified immediately, and the District is fully cooperating in the investigation. The District will also conduct an administrative investigation. Due to confidentiality laws, we cannot offer further details at this time."