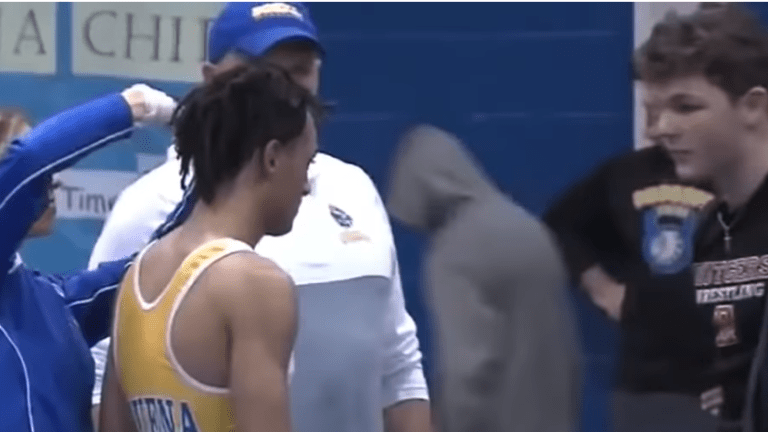 Black Student forced to cut Dreadlocks returns to the Mat
The New Jersey high school wrestler who was forced to cut his dreadlocks off during a wrestling match has returned to the sport.
Andrew Johnson, a student of New Jersey's Buena High School, was forced to cut his dreadlocks during the match or forfeit the game by referee Alan Maloney. Not wanting to throw away all of his team's hard work, Johnson opted for officials to cut his hair. 
The move was captured on video and then went viral. The hair-cutting has been blasted by many as being racially motivated and humiliating for the wrestling star.
Johnson returned to the mat on Saturday for the first time since the incident.
Buena High School announced that it would boycott all future matches refereed by Maloney. A spokesman for the New Jersey State Interscholastic Athletic Association later announced that Maloney would not be assigned to referee any future matches anywhere until further notice.
"I'm still not allowed to comment about (the Oakcrest match)," said Buena coach George Maxwell per NJ.com last week.
 "But I liked the way (Johnson) battled. He hasn't wrestled (in 16 days) and this was one of the only matches he wrestled this year. He had a couple at Southern and Oakcrest and that was it. As far as the way he wrestled, I was encouraged."