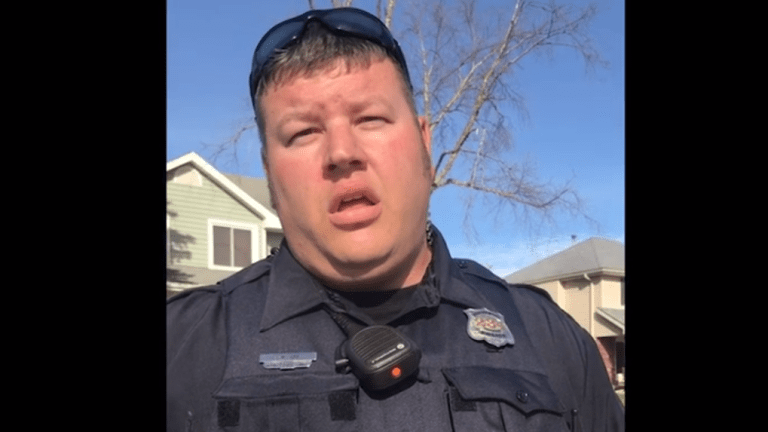 Black Republican Alleges that he was Racially Profiled
A Black GOP volunteer is claiming that he was racially profiled by police officers.
Keilon Hill, who was campaigning to reelect a GOP congressman Rep. David Young (R-IA) in West Des Moines in Iowa said he was arrested by an officer while campaigning, simply because he was lack.
According to reports, an officer approached him, claiming he was responding to a call about a "suspicious person."
The group Citizens for Community Improvement released video of the Oct. 29 arrest of Hill. West Des Moines Police conducted a review following a complaint about the incident and determined that police acted appropriately.
"It's part of police work," West Des Moines Police Sgt. Dan Wade said. "If we have the potential that something illegal is happening, we want to find out what's going on so officers can determine if there has been a crime or will be a crime."
Hill, understandably was frustrated with the officer and can be heard hurling expletives at him. He was arrested despite having campaign materials. The officer did not give him and clear reason as to why he was deemed to be "suspicious."
"It's one of those things where it's simply the principle," Hill said. "Had they given a legitimate reason as to why I needed to be identified, then, by all means, here's all of my information."
There have been many reports across the country about Black canvassers being harassed by police or by members of the community. An honest mistake or an attempt to prevent us from voting?