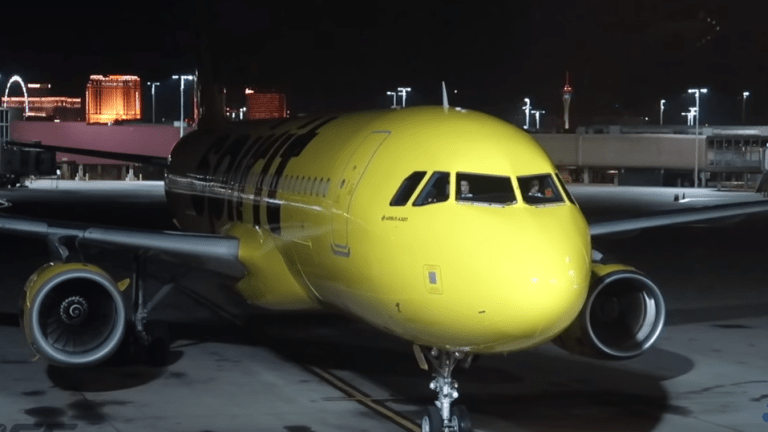 Black Passenger Claims she was Asked to Move After White Woman Refuses To Sit Next To Her
A Black woman who boarded a Spirit Airlines flight has claimed that she was asked to move seats by the airline staff after a white woman refused to sit next to her.
Tiarra Dowell boarded a flight from Las Vegas to Chicago when the white woman refused to let her sit down next to her. Dowell shared her account of events via her Facebook page:
"So my flight was delayed from Detroit for 12 hours. Luckily I catch a flight from Vegas to Chicago. I board the Chicago flight and the open seat they gave me was next to a Russian woman, who refused to let me sit by her. Like refuses it to the point that she is arguing with the flight attendant about how she is not going to let me sit by her," she wrote in the post.
Despite the humiliating experience, Dowell was full of praise for the other passengers on the plane who were supportive of her.
"Luckily there were other (white) people on the plane who chose to switch seats with me so I wouldn't have to sit by her which she happily allowed. I have never experienced this before. I'm so upset that I couldn't lay hands on this lady. So appreciative of the other passengers who just rallied around me , held my hand and really prayed with me. This 4 hour flight is about to feel like a lifetime. I'm am so embarrassed and heartbroken😢 #Spiritairlines Spirit Airlines," she continued.
A Spirit Airlines spokesperson told The Sun: "We have launched an investigation into this incident and we have reached out directly to the guest to address her concerns."
Dowell is asking others who boarded the flight and witnessed the incident to contact her directly:
"**If you were a passenger on the 9:34am flight from Las Vegas to Chicago on June 25th and you witnessed this incident that took place on Flight NK 446 please reach out to me."