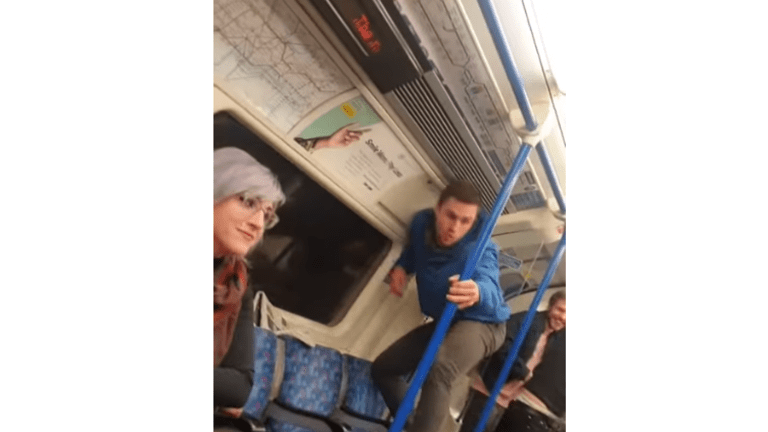 Black man records white Tube passenger taunting him with Monkey impression
A London Tube passenger was shocked when a fellow white passenger decided to mock him by pretending to be a monkey and swinging on the seats.
Mohammed Dirir, 27, pulled out his cellphone to record the shocking racist incident.
Mr Dirir, CEO of tech startup PalQeis, told the Evening Standard about the racist encounter:
 "I was on the train minding my own business and I saw a group of men, white males, coming onto the train," he said.
He explained that one of them "started doing these monkey chants and these monkey movements.
"One of the guys, he gave me a thumbs up and when he gave me the thumbs up basically I've realised that [he] wanted me, that I was being targeted," he said. 
"I asked him 'are you good mate' and as you can clearly see in the video he's said to his friend 'oh he's dumb he didn't get it'."
He then continued: "As you can see in the video, [he was] really racist.
"I was raised to show love rather than hate. I had to set an example, I had to show class."
"We need to stop the hatred around the world, it's nonsense, we're all the same, we're one colour, one love there's no difference when it comes to colours. But ignorant people like that need to be guided and I pray to God that he guides them."
In a statement Siwan Hayward, TfL's Director of Policing said: 
"We do not tolerate any acts of racist behaviour on our network and take all reports like this extremely seriously. We urge anyone who witnessed this shocking and appalling incident to contact the BTP and make an official report."