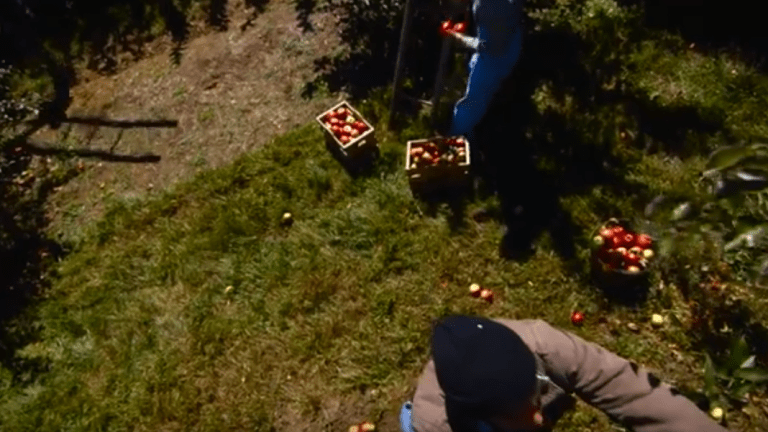 Black Man Racially Profiled by Angry Orchard Security during Marriage Proposal
A Black man claims that he was racially profiled at an Angry Orchard facility by a security guard as she tried to propose to his soon-to-be wife.
Cathy-Marie Hamlet told NBC that her fiancé and six friends drove from New York City to the Angry Orchard farm in Walden, New York, to celebrate her fiancé's 40th birthday.
"My boyfriend walked me out to an empty table on the lawn, and before we could sit down, a young lady from security approached us and said to him, "I'm sorry sir, but I have to check you back pocket. I was told that you stole a T-shirt from from the gift store." My boyfriend then emptied all of his pockets, while still trying to keep the ring box hidden from my sight," Hamlet wrote on Facebook.
"She then walked away, and my boyfriend and I sat down at the table and he began his proposal speech. MID PROPOSAL, the same young lady from security walks back towards and says to me, "I'm sorry, I need to check your bag. I was told that he gave it to you, and you put it in your bag," the post continued.
Needless to say, all involved were shocked and outraged by the interruption.
"It started to get confrontational and I wasn't interested in waiting around for the police because we didn't know what would happen," Hamlet told NBC News after the security guards returned to check all of their belongings.
Taylor Roy, a senior communications specialist at Boston Beer Company, which owns Angry Orchards, said the company has reached out to the couple "to try to make things right and prevent something like this from happening again."
He added that the incident was "based on what the security guards thought was a credible claim, it was mishandled," and the company will be conducting additional training for its staff.