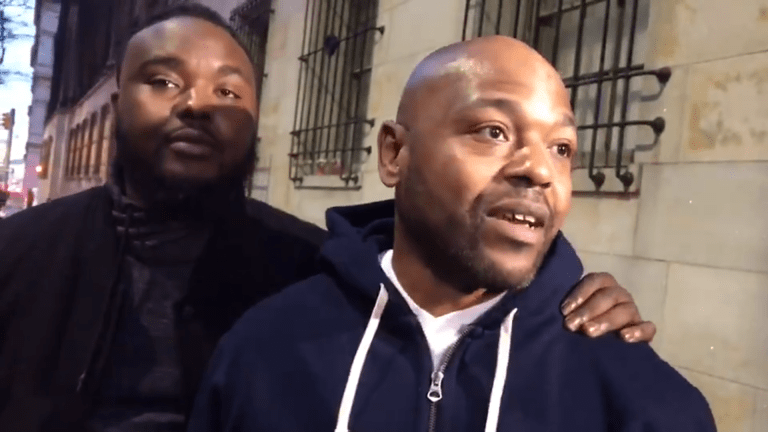 Black Man Exonerated after spending 27 Years in Prison
A Black man who spent 30 years behind bars for a crime that he did not commit has been exonerated.
Clarence Shipley Jr. was exonerated on Tuesday in Baltimore Circuit Court of the robbing and killing of a 29-year-old chef in Cherry Hill almost 30 years ago due to a faulty witness testimony.
Shipley is the fourth man exonerated under the partnership of nonprofit innocence projects run by the University of Baltimore, George Washington University and Baltimore State's Attorney Marilyn Mosby.
"The system did something wrong that a man, an innocent man, in the prime of his life, spent 27 years behind bars," Mosby said outside the courthouse.
"It's very difficult," said Michele Nethercott, Shipley's attorney. "When you are the defendant and you've been convicted, you bear the burden."
Back in October 1991, 29 year-old Kevin Smith was shot and killed at the corner of Joseph Avenue and Cherry Hill Road. Since then, the innocence project attorneys and assistant state's attorneys in Baltimore interviewed new witnesses who identified the killer, as Larry Davis, who died in 2005.
"Clarence Shipley did not commit the murder," Assistant State's Attorney Lauren Lipscomb told the judge.
Following the ruling, Shipley's family gathered outside the courthouse and awaited his release. His mother, Ola, told the press that she told her son to have faith while he was locked up behind bars.
"You got to keep praying," she said. "Look at what God did. He opened the door."
Shipley will now enjoy the holidays surrounded by his loved ones.