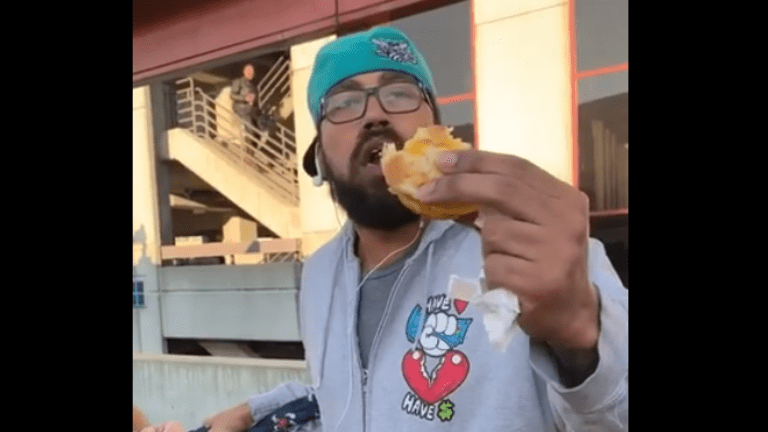 Black man detained for eating sandwich on platform
Uproar, as a Black man, was detained by BART Police for eating a sandwich on a train platform, is sparking some outrage with the public.
The video footage of the incident has since gone viral, which triggered protests from some who gathered to protest the incident by eating their own sandwiches on BART property.
"I've got my lunch here, it's very threatening as you can see," said JJ Naughton from San Francisco per ABC News.
Steve Foster of Concord told the news outlet that he was detained, even handcuffed by a BART Police officer, because he was eating a sandwich while waiting for a train.
 Officer D. McCormick on his uniform can be seen holding part of Foster's backpack while explaining he is detaining the man.
"You are detained, and you are not free to go," McCormick says. "You're eating. It's against the law."
"So what?" the man responds, trying to pull his backpack free out of the officer's hand.
"You're going to jail," the officer replied.
"I'm not going to jail for eating a f*cking sandwich," Foster responds.
"No, for resisting arrest."
Foster said the incident made him angry.
"I'm definitely upset, mad, a little frustrated and angry about it," said Foster.
The full video shows that Foster did insult the officer and even used a homophobic slur during the incident.
In a statement, BART said about Foster: "He was not arrested.. he was cited for eating which is a violation of state law. The man was lawfully handcuffed after refusing to provide his name multiple times, once he provided his name he was cited and released."