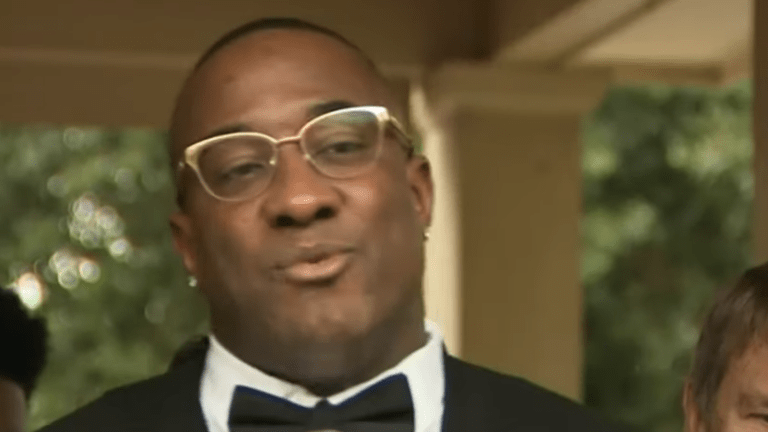 Black man close to exoneration after computer DNA evidence leads to new suspect
Lydell Grant is close to exoneration after a judge recently recommended that his murder charge be vacated.
Grant was freed from prison in November after DNA re-examined by a software program.
"The last nine years, man, I felt like an animal in a cage," Grant told reporters in Houston. "Especially knowing that I didn't do it."
"There's probably 5,000 or 6,000 innocent people in Texas prisons alone," said lawyer Mike Ware, executive director of the Innocence Project of Texas. "How many of them could benefit from such a reanalysis of DNA that was used to convict them? I don't really know, but this is a historic case that could open the door for those who thought it was shut forever."
In December 2010, Aaron Scheerhoorn was stabbed outside a Houston gay bar. Witnesses described the killer as a black man, about 25 to 30 years old and around 6 feet tall.
Five days later, an officer pulled over a vehicle matching its description, and Grant, after receiving a tip. At the time, Grant was driving on a suspended license, was taken in for questioning. Only one out of the seven witnesses did not identify Grant as the killer in the photo lineup. That, along with Grant's extensive criminal background sealed his fate. Grant's record included aggravated robbery, marijuana use, and theft. 
"For Grant to get to here hinged on two prongs: the DNA evidence, which was reanalyzed through an emerging software that has also come under scrutiny, and an unprecedented decision to use the findings to conduct an FBI criminal database search that was initiated by a third party not part of the initial investigation. That led to the discovery of a new suspect, who has been charged after police said he confessed," per NBC News.
Grant walked out of prison almost ten years into his life sentence.