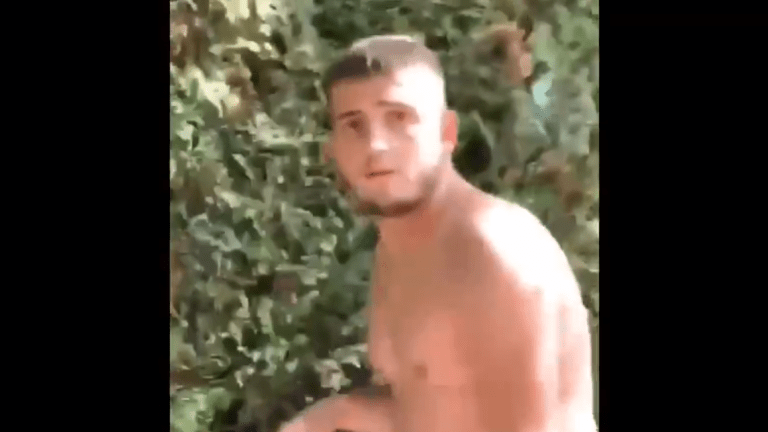 Black Man Checks White Supremacist who Hurls 'N-word' at him
A Black man was forced to turn up on a white supremacist after he thought it would be cute to call him a "n*gger."
The Los Angeles native now lives in Switzerland and captures the aftermath on camera where he takes the racist to task.
The video was shared online by activist Tariq Nasheed:
 "A Black man from Los Angles who now lives in Switzerland, was walking with his Swiss wife, and a random white supremacist passed by a called him the N-word," Nasheed wrote. "And the Black man checked him on it."
Here is the video:
"You want to walk by and talk sh*t?" man behind the camera asks the white man who seems to be regretting his error. "Get the f*ck out of my face, get the f*ck out of my face."
"Don't ever disrespect me, bro," he adds after the pair appears to trade blows.
Switzerland is not new to racism.
Racism against Blacks and Muslims are on the rise in the European country according to an unpublished report by Switzerland's Anti-Racism Commission, which funds 27 help centers across the country. Attacks have also increased against the Jewish community.
According to the authors of the report, the numbers might have increased because of increased awareness about racism, or because there actually were more incidents.
Anti-Racism Commission president Martine Brunschwig Graf pointed the finger at President Donald Trump, claiming that he has had an international ripple effect.
"Xenophobes feel support for their stance," she was quoted as saying by the SonntagsBlick newspaper.