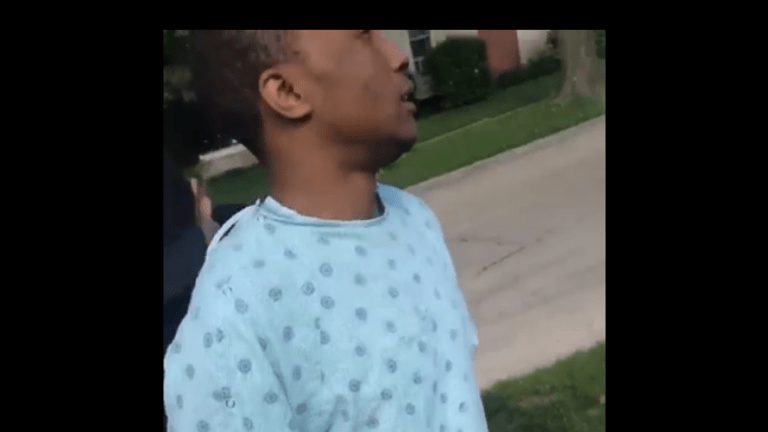 Black man arrested while attached to IV
A Black man was arrested after he walked out of a hospital, attached to an IV.
Shaquille Dukes, the man who was arrested walked out of the front of the FHN Memorial Hospital, and although Dukes stated that he had no intention of stealing the equipment, and the police agreed, he was still placed under arrest.
Dukes says that white security guards and police officers racially profiled him. He has since filed a formal complaint with the Freeport City.
City Manager Lowell Crow has stated that he intends to review the footage as well as meet with Dukes.
"I'm not just going to sit here and be complacent about what I know is an illegality," Dukes said.
"On June 9th, 2019 at approximately 4:38 pm, Freeport Police Officers responded to the area of Stephenson Street and Whistler Avenue after they were summoned to this location by a Freeport Health Network (FHN) security employee. The security employee who requested assistance is not a sworn police officer and is an employee of FHN. The intersection of Stephenson Street and Whistler Avenue is adjacent to the real property that comprises FHN Memorial Hospital," the police report reads.
The report alleges that Dukes, his brother, and another man were arrested after getting into a verbal altercation with the security office.
According to the report, all three "were arrested and charged with misdemeanor Disorderly Conduct. In addition to the Disorderly Conduct charges, two of the subjects involved in this incident were also charged with an additional count of misdemeanor Resisting or Obstructing a Peace Officer."