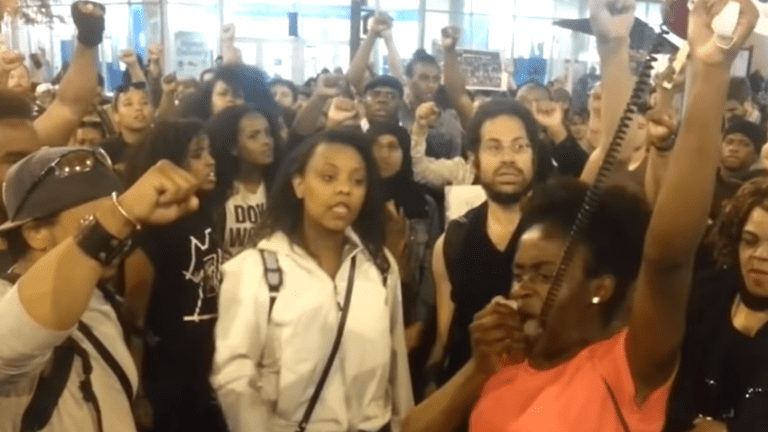 Black Lives Matter organizers demand answers for man who died in jail
Several Black Lives Matter organizers are demanding answers after a Black man died in a D.C. jail.
Jamaal Byrd, 33, was arrested Sept. 30 on suspicion of selling marijuana at a restaurant in the 1500 block of North Capitol Street. He was on his way to sign up for a job training program when police took him into custody. 
Following his arrest, he was transported to the District's Central Cell Block at 300 Indiana Avenue N.W., in the basement of D.C. police headquarters, the police report reads.
Byrd and other arrestees were held until their initial hearing at D.C. Superior Court.
Byrd was reportedly found unresponsive and slumped over a bed alone in his cell on Oct. 1. The guard who found him then performed CPR on him, and he was taken to a nearby hospital, where he was pronounced dead at 1:15 a.m. 
"We need answers. My son was in great health. What happened to cause his death while in the custody of the D.C. Department of Corrections? Nothing will bring my son back — but I am demanding to know what happened to my son! He meant the world to me and my family," Byrd's mother, Roxane Johnson, said in a statement provided by Black Lives Matter.
A spokesperson with D.C. Department of Corrections offered her condolences to the Byrd family, confirming that an investigation is underway. Despite it being almost two months since Bryd's death, the District's Office of the Chief Medical Examiner says the autopsy results are still pending.