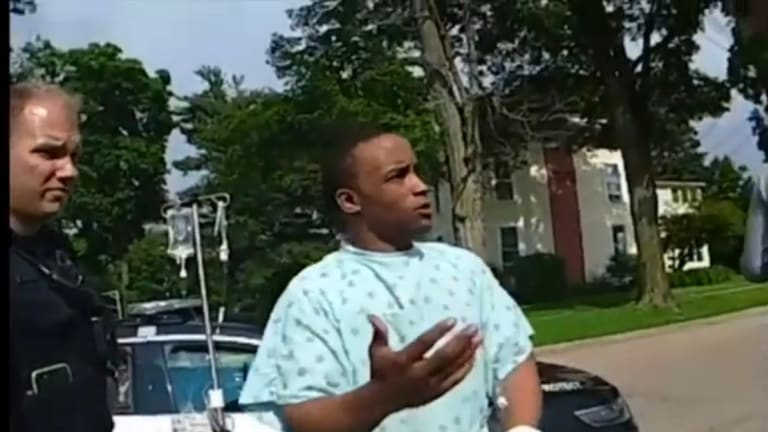 Black Hospital Patient Racially Profiled for Attempting to Steal Hospital Equipment
Patient Shaquille Dukes took a walk on hospital grounds with his gown and IV drip still in his arm. He was then approached by the hospital's security guard who arrested him for stealing the hospital equipment.
The 24 year old was walking outside of FHN Memorial Hospital in Illinois with his brother and boyfriend. Hospitalized with pneumonia, he decided to take a walk on hospital grounds for some fresh air with doctor approval.
When Dukes showed his medical tag as proof that he was a patient, the security guard responded: "well to me it looks like you guys are stealing this (equipment)."
In what can only be identified as racial profiling, the guard called Freeport Police who arrested all three boys. They were charged with misdemeanor disorderly conduct.
"I truly feel that because of how we looked, the situation spiraled into something other than what it needed to be," Dukes told media outlets.

Dukes has met with both hospital and law enforcement representatives in an effort for reform and a peaceful resolution. However he says he was met with retaliation and disinterest. "I told him if you're insinuating there's some monetary — something that could make this go away, I said you're ignorant. It's insulting and I feel like I'm being handled and I ended the meeting."
Dukes shared the video and his encounter on Facebook which continues to rack up shares and responses of support.