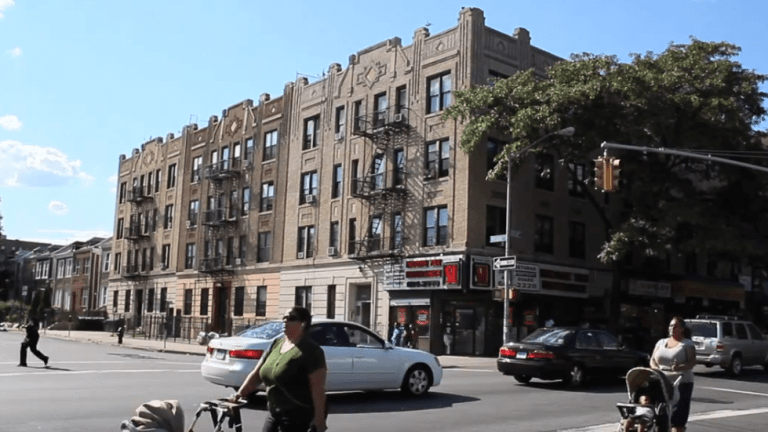 Black Harvard graduate with $90k salary denied housing in gentrified Brooklyn area
A Harvard graduate who earns an impressive $90,000 salary has been denied housing in a gentrified part of Brooklyn after housing managers called her "financially irresponsible."
Addy Fahi, 28, has a near-perfect credit score, and Fahi thinks it's all to do with the color of her skin.
"It is so incredibly frustrating as a black woman to have checked off every box in my career, to literally be 'twice as good' to get half as much in this city," she told Patch.
"I did everything you're supposed to do, and I can't find a place to live."
Fahi works as an education consultant and also organizes #BlackHour events to support black-owned businesses.
"She's being discriminated against," said real estate broker Michael Jude. "They say 'it doesn't seem as if she's fiscally responsible,' but her credit score and savings say something completely different."
"For a person of color, yes, this is a normal experience."
After the lease on her four-bedroom apartment has almost ended, Fahi decided that she wanted to move in to a two-bedroom of her own in Bed-Stuy or Crown Heights, she said.
What should be a straightforward process proved to be far more difficult. Those areas are now heavily sought after by folks who are working to gentrify the area and gradually, forcing Black people out with high rents and yuppy coffee shops.
"I faced a lot of racism when I applied for the apartment that I have now," she said. "I knew this apartment search would be crazy."
Fahi claims she was was rejected twice from the first apartment she applied for because the landlord twice told her it was hers then twice gave it away to someone else, she said.
She then applied for a $2,200-a-month Pacific Street two-bedroom. After being told that she was a "sure thing" apartment managers demanded two years of financial records, six months of bank statements and hoards of other financial documents.
Fahi paid her $125 application fee.
"I may not be fiscally responsible," the managers told Fahi through her broker. "I make well over 40 times the rent," Fahi replied. "What's the hesitation?"
The struggle continues as she still has not found a new apartment and is currently on a month to month arrangement with her current landlord.