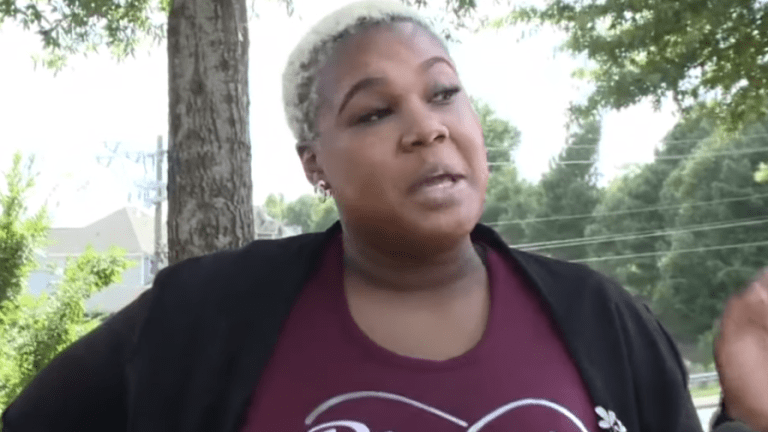 Black Georgia Lawmaker Claims White Man told her to 'Go Back' to where she came from
A Black Georgia state lawmaker went viral after she said a white man cursed at her and told her to "go back" to where she came from.
Erica Thomas, a state representative from Atlanta, was shopping in the grocery store at the time with her young daughter and the verbal attack came after he thought she had too many items in the express checkout line at a grocery store.
She explained that she had 15 items in her cart, but her daughter wanted to purchase five of the items herself and explained to the man that she was pregnant and could not stand for too long.
"He said, 'I don't care. You're a lazy son of a b*tch. You need to get the f*ckout of here. Go back where you came from,'" he reportedly said to her.
"It hurt me so bad because everything in me just wanted to tell him who I am. But I couldn't get anything out," she said.
The an in question, Eric Sparkes turned up to a press conference Thomas was holding and denied telling her to "go back" to where she came from. 
Sparkes added he is Cuban, votes Democratic and does not support President Donald Trump and that he likely voted for Thomas if he lives in her district.
"Her words stating on Twitter and on video stating that I told her she needs to go back to where she came from aren't true," Sparkes said per WXIA. "I am Cuban. I am not white. I am white, but I am Cuban."