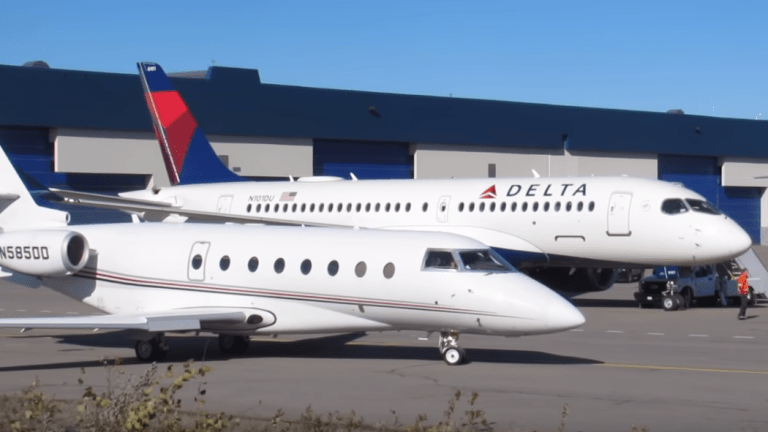 Black Doctor Claims she was Racially Profiled While Aiding Sick Passenger on Delta Flight
Delta Does It Again!
A Black doctor alleges that she was racially profiled by two flight attendants while helping a sick passenger on a Delta flight.
According to CNN, Dr. Fatima Cody Stanford, was on a flight from Indianapolis to Boston on earlier this week when a woman sitting next to her began to shake and hyperventilate.
While Stanford was seeing to the passenger, a flight attendant come over to check the situation and asked Stanford if she was a doctor, to which Stanford replied in the affirmative. One the passenger was stabilized, a second flight attendant came to ask for her medical license and Stanford showed them her license. Not content with seeing her license, both flight attendants returned and questioned her credentials and asked if the medical license, asking if the license belonged to her.
"The validity of me as a physician is being called into question," Stanford said of the experience.
Stanford later took to social media to call Delta out for their ignorance.
"@delta I am very disappointed that your policies on #Diversity have not lead to any change. As a #blackwoman #doctor who showed my #medical license to help a passenger on DL5935 your #flightattendant still did not believe I was a #Physician. @DrSinhaEsq @DrKathyHughes," she tweeted.
"@Delta my experience last night when a fellow passenger needed help shows that being a @harvardmed @MassGeneralMDs does not shield from #racism #WhatADoctorLooksLike #ILookLikeADoctor #ILookLikeASurgeon #BiasInMedicine #implicitbias #BlackWomenDoctors do exist," she continued.
Delta responded with the following statement:
"I am so sorry for your frustration Dr. Stanford. Please know that Delta does not condone discrimination for any reason and we take your comments very seriously. We are looking into further and will be reaching out to you directly." 
She was later called up by an executive assistant and told her the company is looking at the incident and will follow up with her.
Delta spokesman Anthony Black confirmed the airline reached out to Stanford as part of an investigation and claimed that the flight attendants "initially misread the credentials offered by the doctor and went to reconfirm her specific medical discipline."
"We are following up with the crew to ensure proper policy is followed. Dr. Stanford's care for the passenger remained uninterrupted throughout the duration of the medical issue," Black added.
But so far, Stanford has found their response very disappointing.
"So I spoke with @Delta and I left the conversation quite uncertain that any changes will be made. Summary: flight attendants thought I was a #therapist despite #MDlicense. They will make sure this is addressed. Thanks for being a #skymiles member. Really?!$ #iamadoctor"
Stanford's story draws parallels to the story of Dr. Tamika Cross, a Black OB-GYN. Back in 2016, Delta staff prevented her from aiding a man that was unresponsive because she did not look like a doctor.