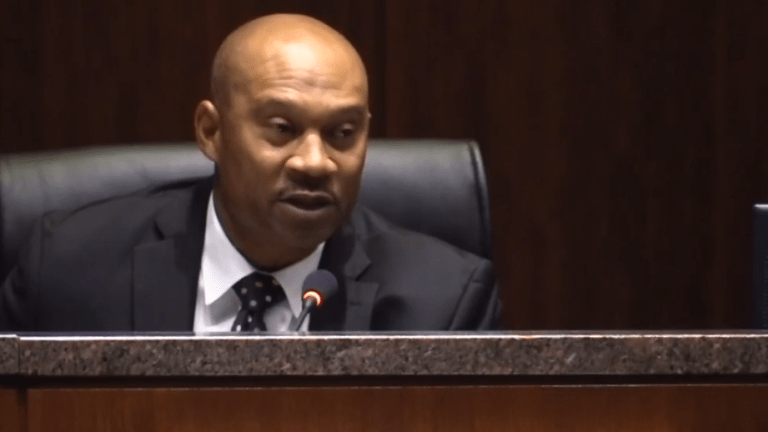 Black council member slams racial incident at Buffalo Wild Wings
Naperville City Councilman Benny White has slammed the "blatant racism" experienced by a group of people at the Buffalo Wild Wings in Naperville, Illinois.
Two employees at a Buffalo Wild Wings restaurant in Illinois were fired after they allegedly asked a large group of Black customers to move tables to appease a racist customer.
"It is disheartening to think that families can go to a public restaurant and be shunned by other patrons, and furthermore be given little to no support by the management within that establishment, simply because of the color of their skin," said White, the city's first African American councilman said at a council meeting per The Tribune. "This is wrong. It's unacceptable. And this is not what I fought for as a U.S. Army soldier."
Buffalo Wild Wings confirmed to Newsweek that both the shift manager and a service manager had been fired:
"We take this incident very seriously, and after conducting a thorough, internal investigation have terminated the employees involved," a spokesperson added. "Buffalo Wild Wings values an inclusive environment and has zero tolerance for discrimination of any kind."
White continued: "This group made up of parents and kids, youth basketball team members, out celebrating a birthday, were forced to contend with hatred and blatant racism, again, based on the color of their skin," White said. "These kids should have been talking about mastering the X's and O's of the basketball game, yet instead their parents found themselves in a situation that many parents of color have to deal with — teaching their kids about the evils of racism at a time not of their choosing.