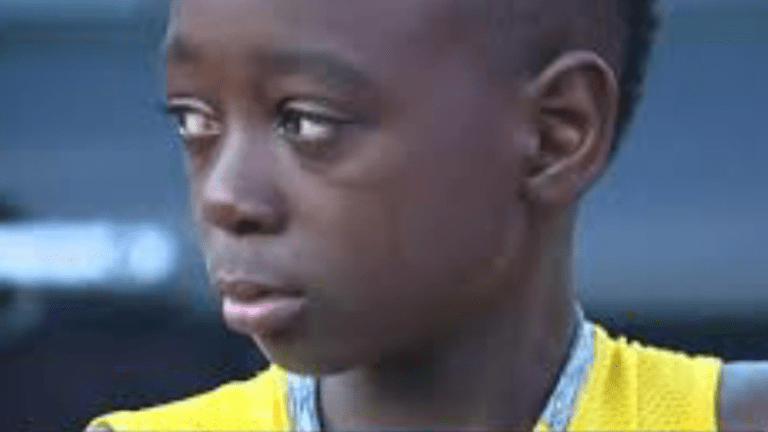 Black Boy Charged with Assault for Throwing Dodgeball
A 10-year-old Black boy has been charged with aggravated assault after he threw a dodgeball in a schoolyard n Canton, MI.
"These kids are basically playing a game we all have played," 
his shocked other Cameishi Lindley told 7 Action News.
According to a police report, the incident took place on Apr. 29 when another student was struck in the face with a ball. The student's mother told the news station that he has a medical condition that makes head injuries especially dangerous. She is claiming that the ball was thrown at her son's face "deliberately."
"He sustained facial tissue damage to his face. He had a black eye and a bruised nose," the other parent said. He also suffered a concussion.
The mother of the injured child claimed that her son had been targeted earlier that month.
"My son was hit twice in the face with a ball previously due to this. The child apologized to my son and my son said 'mom it's okay we're still going to be friends.'"
Lindley claims that she nor her son knew of the other student's medical condition, and feels he shouldn't have been playing a game like that in the first place. She has set up a crowdfunding page to help pay for her son's legal fees.
This case will go before a judge in Juvenile Court Aug. 1 for a pre-trial conference.
"On 4/30/19, Bryce was suspended from Plymouth/Canton schools, Erikkson Elementary, for throwing a ball back at a student during recess, while playing a game called TIPS/ DODGEBALL. The ball that Bryce threw "allegedly" resulted in the other student having a concussion. After meeting with the Principal about why Bryce was suspended while the other students who fully participated in this game were not, the Principal disclosed that the injured student has a pre-existing condition, "Chronic brain stem infliction..." Clearly, this student should not have been playing a physical contact sport," Lindley wrote on the fundraiser page.
Legal costs for her son were estimated to be around $4,000. Lindley has already raised over $10,000 for he son's defense.