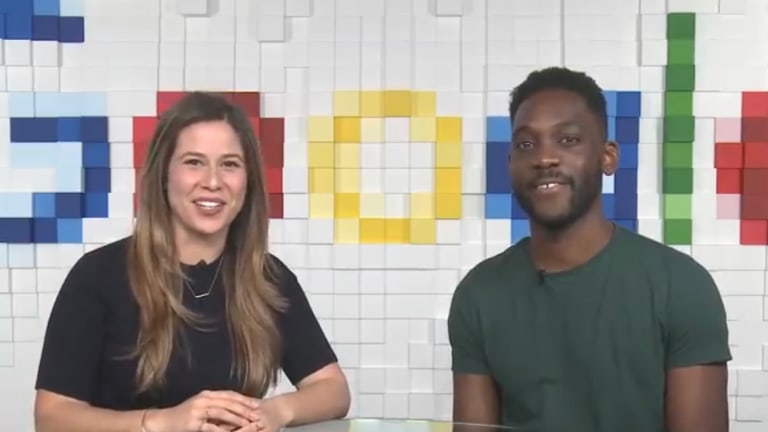 Black Artist's Juneteeth Google Art Got Him a Job. At Google.
Google is known for presenting incredible doodles on its welcome page in honor of holidays, historic figures, cultural movements and more. However one artist noticed the search engine did not create any artwork for Juneteeth— and that is when he took matters into his own hands. 
Davian Chester, better known as @Real_Toons on his social media accounts, created his own Juneteeth doodle when he realized Google failed to acknowledge the historic date.
His graphic creatively captured the Google logo while displaying the complexities still harboring from the emancipation of slavery.
His work went viral, garnering over 100k likes and 40 retweets. It even caught the attention of black celebrities including Anthony Anderson, Romanymalco and others. 
Fans swarmed his social media pages with support, tagging the corporation in almost every comment posted. Chester's work became so noticed, that Google reached out and offered HIM a job. Chester broke the news on his Facebook earlier this week. 
Chester's story is an example of taking your professional journey into your own hands. Not finding the job of your dreams? Create your own and put it online. You never know the support you will receive from strangers that can change your life forever.