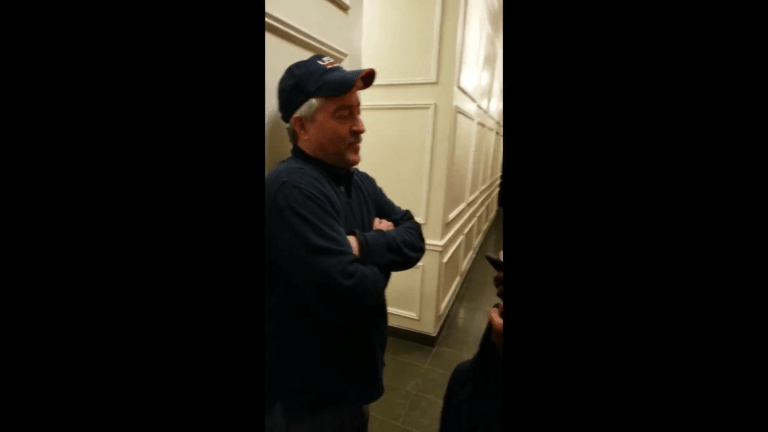 Black Accused by White Neighbor Accused of not Living There
Chika Okafor was waiting in the lobby of his apartment building when he was approached by a white neighbor who accused him of not living in the building.
29, who works as a producer for the sports website Bleacher Report, was waiting in the lobby of his apartment building for a Lyft to take him to his company's holiday party before the neighbor approached him.
"I've never seen you before. I've lived here 27 years," he reportedly told Okafor.
Okafor uploaded the exchange to his Twitter account:
"I was racially profiled in my apartment complex last night. While I was with my friend Cassius Flemming waiting for a Lyft ride on the first floor of the building that I have lived in since mid-December of last year, this man interrogated me about where I live," he wrote.
"The arrogance is appalling but honestly, not surprising because far too many times people of color have been victims of this kind of behavior. You can watch the video of the incident here. #racialprofiling #privilege #racism #noseyneighbor #mindyourbusiness #harassment," he tweeted before posting the video.
The man has been dubbed #HallwayHarry.
"I felt insulted," Okafor told the New York Times.
"I felt violated. To me, his behavior suggested that, one, because we were people of color we were a threat to their safety, and, two, because we are people of color we can't afford to live in that type of apartment complex.
"It's the Upper East Side. It's considered to be one of the wealthy parts of Manhattan. It's a nice apartment."