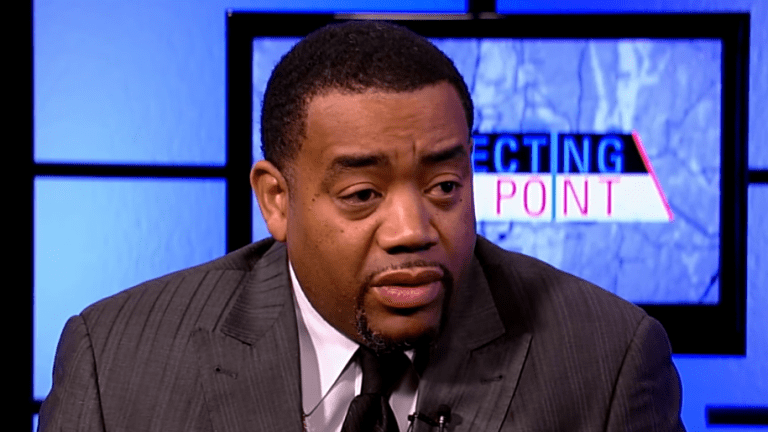 Bishop Talbert Swan accuses Pastor John Gray of lying
As much as he is trying to shake it, the cheating scandal surround Pastor John Gray is not going away and most recently, Bishop Talbert Swan hopped online and accused the pastor of lying.
"Don't let your husband tell you 'it was an emotional affair and I never touched her' after a yr long relationship that included hotel stays, shopping sprees, out of the country trips, paying bills, I love you vmails and buying her a BMW. He's lying," Swan tweeted, posting a link to a blog post on Gray's appearance on 'The Real.'
During his appearance on the daytime talk show, Gray denied there was ever any physical cheating:
"Over a year ago, my wife and I were in a very difficult place in our marriage, and in that time, I began to converse with someone — other than a counselor, other than a pastoral leader, which is where I should have taken my issues and challenges — and began to converse, and I was even in the presence of that person one time. But being in the presence of someone is not the same as sleeping with them. I did not sleep with anyone," he told the panel.
Gray's alleged mistress recently sat down for an interview where she also appears to claim that Gray is lying.
 "it snowballed into 'I just love you so much. I always loved you. I always thought about you. I always cared about you.' Then he was going through the stuff with his wife and he was saying how he didn't like her, didn't love her, that he was never attracted to her, that he only married her because she looked good on paper. His exact words were, 'She don't suck. She don't f*ck. She ain't never washed a pair of my drawers.'"