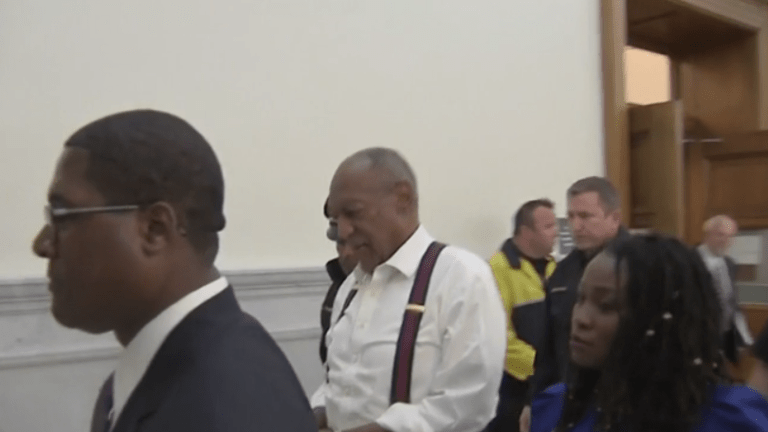 Bill Cosby wants bail; Accuses trial judge of "racial hatred"
Bill Cosby is requesting that he be released on bail, while he appeals his conviction for aggravated indecent assault, and his lawyers say in a motion filed alleged that his trial judge "trampled" on his rights.
"Mr. Cosby's right to have his appeal heard in a timely manner by this court is being trampled by the lower court's inordinate delay in issuing his ... opinion," the motion reads per CNN.
The motion also claims that Cosby's appeal "raises a number of meritorious claims of error" and that bail is justified given his advanced age and "the strong likelihood that his conviction will not stand on appeal."
Cosby aired his frustrations on an official statement posted to his social media.
"Judge Steven T. O'Neill continues to show his disgust and prejudice towards Mr. Cosby. Judge O'Neill is purposely denying Mr. Cosby the right to file his Appeal, because he has refused to issue his 1925(a) Opinion, which outlines why he felt strongly in sentencing Mr. Cosby to 3 to 10 years and felt obligated to place this 81 years old blind United States Citizen (who served his country in the United States Navy), in a level (5) maximum security prison (SCI Phoenix)," the statement reads.
The statement requests "that this scandalous judge be removed immediately, and Mr. Cosby be granted bail throughout the appeals process, because the judge's racial hatred towards Mr. Cosby, clouds his better judgement to be a good steward of the bench."
Cosby is currently serving a three- to 10-year sentence in prison after he was convicted in 2017 of drugging and sexually assaulting friend Andrea Constand. Cosby is imprisoned at SCI Phoenix, a maximum security prison outside of Philadelphia.