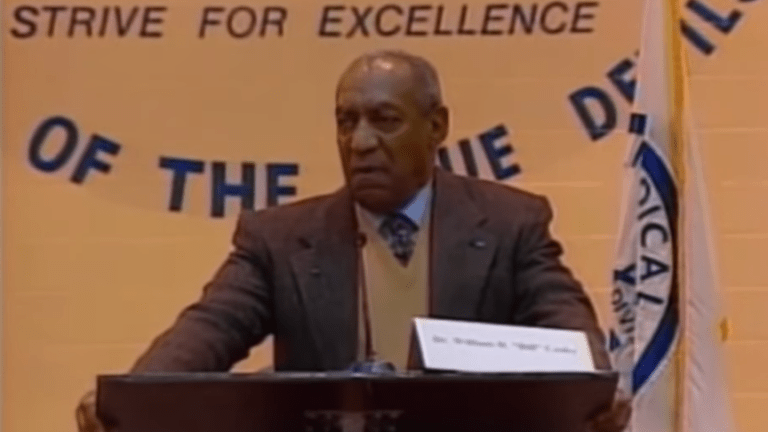 Bill Cosby Headed to Court to Appeal Sexual Assault Conviction
Bill Cosby is appealing his conviction for sexual assault and his slated to appear before a Pennsylvania appellate panel on Monday for hearing to hash out whether the trial judge made prejudicial errors or properly allowed testimony about Cosby's alleged sexual misconduct. 
Prosecutors have countered that the testimony proved accuser Andrea Constand's assault was the "culmination of a decades-long pattern of behavior."
"In each instance, defendant, a world-renowned entertainer, administered an intoxicant to a much younger woman in whom he had instilled trust and over whom he yielded power and influence," the Montgomery County district attorney's office wrote.
Cosby is currently serving a prison sentence of three-to-10 years, but his lawyers are claiming that the star did not get a fair shake during his trial.
"Given the current political and social climate, one cannot imagine more prejudicial testimony to incite an emotional reaction by a jury than to parade a stream of other women accusing Cosby of having inappropriate sexual contact with them," defense lawyers wrote in court papers.
They are claiming that their client was a victim of the #metoo era.
But the jury maintains that the verdict was made based on the evidence and had nothing to do with the #metoo movement which rocked Hollywood.
"Not once were race or the #MeToo movement ever discussed, nor did either factor into our decision," the jury said in a statement, referencing defense suggestions that racism and #MeToo tainted the case. The jury also claimed that they found Constand "credible and compelling."