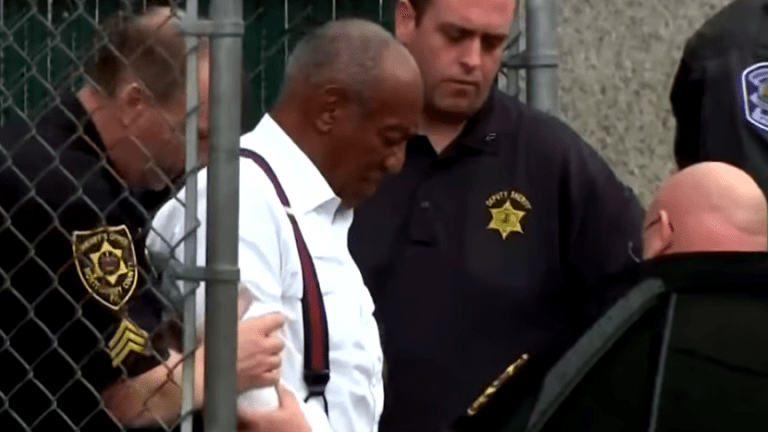 Bill Cosby claims he was 'set up' in new prison interview
Bill Cosby has been blasted for lacking remorse for his alleged victims after he claims he has been "set up" in his first interview from prison.
"I have eight years and nine months left," Cosby told BlackPressUSA.com. "When I come up for parole, they're not going to hear me say that I have remorse. I was there. I don't care what group of people come along and talk about this when they weren't there. They don't know."
Cosby received a prison sentence for the sexual assault of Andrea Constand and will serve three to 10 years. He still maintains that he is innocent.
According to the comedian, it was "all a set up. That whole jury thing. They were imposters."
Cosby then brought up an incident after the jury was selected when an alternate juror claimed to have overheard a seated juror say that Cosby was guilty. The judge found insufficient evidence of it and allowed the juror to remain, despite his defense team expressing their concerns.
"It's something attorneys will tell you is called a payoff," Cosby said.
"I know what they've done to my people. But my people are going to view me and say, 'That boy looks good. That boy is strong.' I have too many heroes that I've sat with. Too many heroes whom I listened to like John Henrik Clarke, Kenneth Clark, and Dorothy Height. Those people are very strong, and they saw the rejection of their people. This is political. I can see the whole thing."