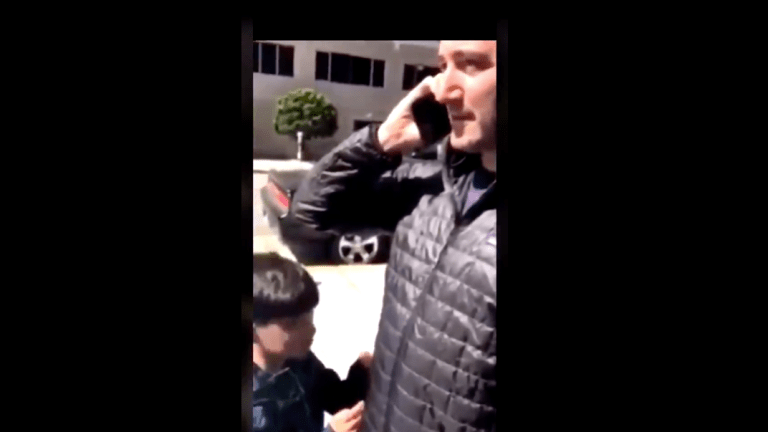 Bay Area Dad Calls Police on Innocent Black Man with his Crying Child Present
The latest viral video begins with the familiar narrative of a white man calling the police on an innocent black man. The difference in this video, is the man's young child pleading with his father to leave, because the child thinks his father is wrong.
The video begins recording as a man calls the police with his son next to him. The black man behind the camera informs the father that he is not doing anything besides patiently waiting for his friend in the complex lobby.
The black man presents an ultimatum: if the father stops fraudulently calling the police, he will stop recording and will not post the video online. A post the black man notes will go viral.
The white man's child is heard crying to his dad that the black man is doing nothing wrong and that he wants to go. The father ignores his child's cries as they get louder on camera. A heartbreaking and traumatizing moment.
Another social media user has posted the second part of the video, that shows the black man's handicap friend who he was waiting for arriving. When the father sees that he was wrong, he then tries to scold the black man for using profanity around his child. A contradiction many Twitter users note, as he was not afraid to present racism in front of his own son.
The father has been identified as Christopher Cukor. While the majority of his social media accounts have cleared, users have doxed him as a YouTube employee and UC Davis alum.