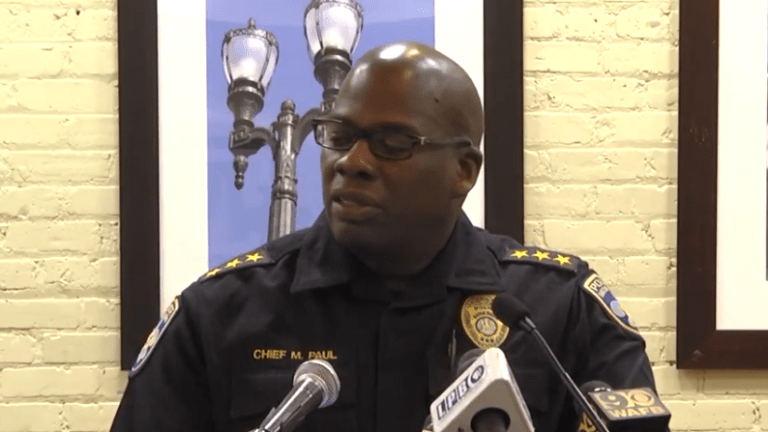 Baton Rouge Police Chief Apologizes for Hiring Alton Sterling's Killer
Baton Rouge Police Chief Murphy Paul has issued an apology to the city of Baton Rouge and the family of Alton Sterling after announcing that the officer who killed Sterling will not be returning to the department.
"Baton Rouge, we are sorry," he said. "I want to apologize to the family of Alton Sterling and his family because [Blane Salamoni] never should have been hired. Although we obviously cannot change the past, it is clear we need to change the future."
Salamoni faced no criminal charges over the killing.
"Baton Rouge, we are sorry," Paul said. "We're sorry for our failure not to discipline an officer who demonstrated unprofessional behavior and violated our code of conduct consistently, escalating incidents. We're sorry, Baton Rouge."
The news comes after Salamoni was allowed to retract his firing and retroactively allowed to resign without compensation or back pay.
Salamoni shot and killed Sterling in Jul. 2016 outside a convenience store after officers responded to a call that a man was selling CDs near the store and that he had a gun. He was pinned to the ground before being shot by Salamoni several times.
Salamoni's attorney, John McLindon has slammed the police chief for his remarks:
"It's very unfortunate that the chief presented a lot of extraneous accusations. … What the chief did was not in the spirit of compromise," McLindon told the Advocate. "The idea was for both sides to bring closure to the city, and he, unfortunately, made a bunch of inflammatory remarks."