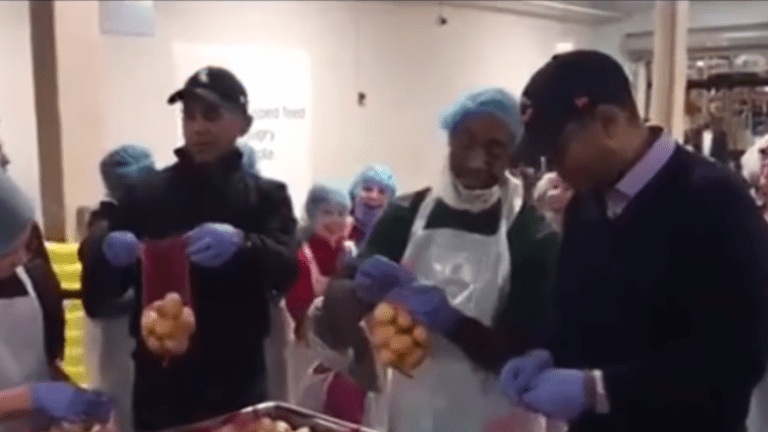 Barack Obama Volunteers at Greater Chicago Food Depository
Former President of the United States, Barack Obama volunteered at a Greater Chicago Food Depository this week.
Obama stopped by to help out 60 volunteers packing food to be sent to the food bank's network of 700 community distribution sites throughout Chicago and Cook County.
According to ABC, Obama and Obama Foundation Chief Engagement Officer Michael Strautmanis and other staff brought with food to donate. Obama then got stuck in, repacking potatoes alongside other volunteers.and then the former commander in chief got to work repacking potatoes. Obama was in town this week for the Obama Foundation Summit.
"We believe no one should go hungry, especially this time of year, and that's why we're working to address the root causes of hunger in Chicago and Cook County," the food bank wrote on social media.
As Obama was helping the community, Trump was aboard Air Force with his wife, Melania and his son Baron to spend their Thanksgiving holiday at his exclusive Mar-a-Lago estate club, also known as the "Winter White House." 
The Greater Chicago Food Depository serves the equivalent of 159,000 meals every day.