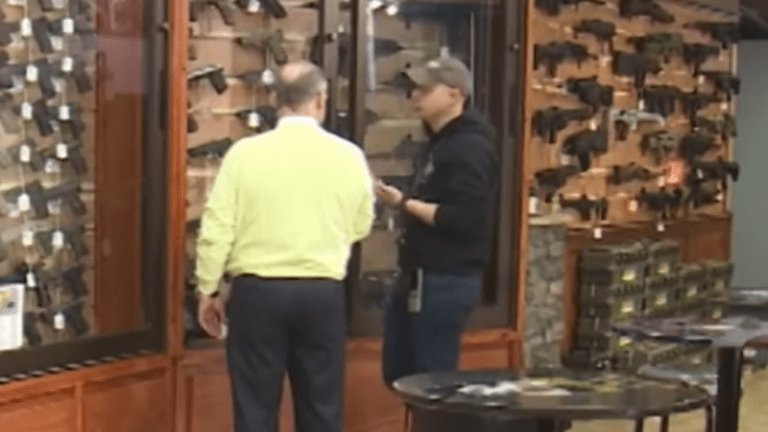 Background checks for guns 'skyrocket' amid COVID-19 pandemic
Federal background checks for gun sales have increased dramatically, according to a recent report, as the panic surrounding COVID-19 continues.
Federal background checks are performed by the FBI and are required when transactions occur through licensed dealers.
According to Mark Oliva, the director of public affairs for the National Shooting Sports Foundation (NSSF), the firearms industry's trade group, added that, since February 23, the NSSF was told that the National Instant Criminal Background Check System (NICS) has been running roughly double the number of checks it was over the same period in 2019.
"The FBI is taking appropriate measures to ensure the safety of their employees while remaining committed to ensuring national security and pursuing violations of federal law," the FBI told Newsweek in a statement. "At this time, the FBI's National Instant Criminal Background Check System (NICS) Section remains fully operational and will continue to process requests. The NICS Section appreciates the public's patience during this period of national emergency."
"I've been in the business for ten years and I've never seen it like this," Mark Healy, the owner of a self-titled dealership in Tempe, Arizona, said per Newsweek. "Not even after the shooting at Sandy Hook when they were talking about taking guns away."
Guns dealers have commented that customers have mentioned the coronavirus while purchasing the weapons, and stressed the urgency of getting proper training to use the guns.
Oliva agrees.
"I think people are concerned that law enforcement agencies are making announcements that they're not going to make arrests for nonviolent crimes," he said. "I think there are very real concerns about the uncertainty and that makes people want to take stock of their ability to protect themselves and their families."