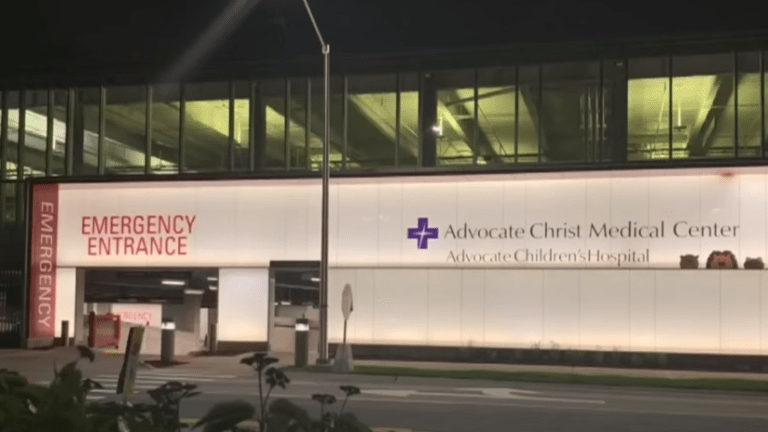 Baby boy who was cut out of mother's womb opens his eyes
The baby boy who was savagely cut out of his mother's womb has finally opened his eyes.
The newborn's mother, Marlen Ochoa-Lopez, 19, was strangled with a coaxial cable. Her body was found in a garbage can outside the family's home in Chicago. Ochoa-Lopez's body was found hours after several people at the house were taken into custody for questioning, authorities said. 
WLS obtained an audio call from one of Ochoa-Lopez's killers, who claimed that she was in fact, the mother of the child.
"The caller gave birth 10 minutes ago," a 911 dispatcher says. "46 years of age. The baby isn't breathing. The baby is pale and blue. They are doing CPR." The baby was placed in the intensive care unit but has no brain function, apparently from lack of oxygen.
Clarisa Figueroa, 46, and her daughter, Desiree, 24, were both charged with one count each of first-degree murder and aggravated battery of a child causing permanent disability. 
"Words really cannot express how disgusting and thoroughly disturbing these allegations are," Chicago police Superintendent Eddie Johnson told reporters Thursday.
A picture of the newborn being held by his father was taken by student pastor Cecilia Garcia.
"I felt like I was watching a scary movie when I heard about this. It was really bad," said Garcia, who is a member of the Lincoln United Methodist church in Chicago.
"But she's (Marlen) evoked the whole nation of people, pouring their love out for this family. He's (Yovany Lopez) a single dad now, and we're praying this baby makes it."