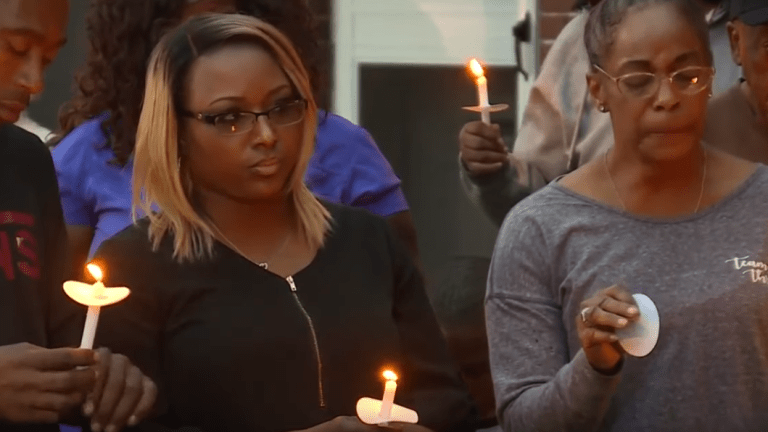 Authorities desperately searching for missing 3-year-old Kamille 'Cupcake' McKinney
An Amber Alert has been expanded to surrounding states as authorities search for a 3-year-old who went missing at a birthday party in Birmingham, Alabama, over the weekend.
The authorities have now extended the search for Kamille "Cupcake" McKinney to include surrounding states.
Kamille was kidnapped on Saturday at 8:30 p.m. in the Tom Brown Village community. She was last seen wearing a pink t-shirt with leopard-print design and leopard-print shorts with no shoes.
Police say they found a Toyota Sequoia with beige trim that investigators think may have been used in Kamille's disappearance. On Monday, Alabama Gov. Kay Ivey released a statement announcing that she had joined forces with Jefferson County District Attorney Danny Carr to offer a $5,000 to anyone with information on Kamille.
"I am staying engaged with law enforcement officials on both the state and local levels," Ivey's statement read. "While the search for Kamille and the investigation into the case are ongoing, it is imperative that we remain vigilant and report any information that may help law enforcement bring her home."
Two persons of interest remain in custody and are being questioned over the child's disappearance. They were reportedly taken into custody Sunday night at Woodside Condominiums in Center Point after police were tipped off to their location.
Birmingham police have added a new tip line. That number is 205-297-8413. The tip line will be used in addition to Crime Stoppers 205-254-7777.
Her family is desperate to have Kamille back home:
"I miss my baby, I want her to come home," said Lekisha Simpson, Cupcake's Grandmother per CBS42. "That is all I want is for my baby to come home."