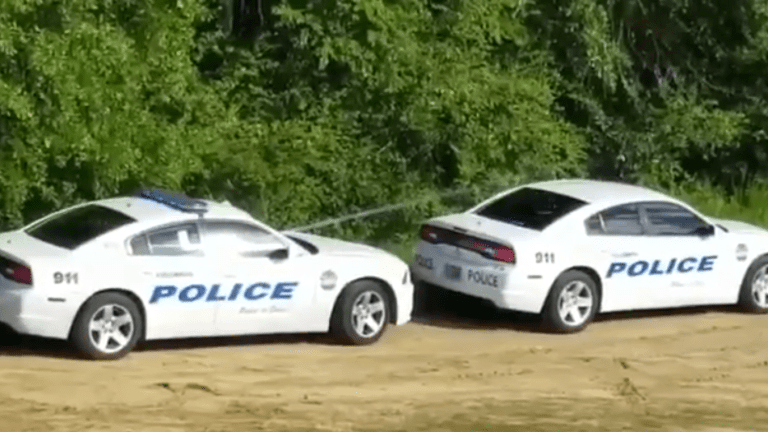 Attorney apologizes after he posts photos of man hanging from tree
Mississippi attorney Carlos Moore has issued an apology after he posted an image of a dead Black man hanging from a tree without first seeking permission from the deceased's family.
The body of Deondrey Montreal Hopkins, 35, was discovered by passersby in Columbus, MS. Moore was trying to draw attention to the case which has been widely ignored by the media.
Lowndes County Coroner Greg Merchant issued a press release saying, "after a full investigation, interviews, autopsy and discussion with (the) Mississippi State Medical Examiner, the death has been ruled suicide by ligature hanging."
"If death by hanging was across the board, why don't you see it with white people and Hispanic people," he wrote in the post caption. "I only see black men dying by hanging."
He then stated that he would keep the photos up, named him and used a hashtag with the victim's name, calling for "Justice." He also tagged his law firm. He does not represent the deceased's family.
he issued an apology on Thursday, apologizing to the family:
"I'm sorry I have become a distraction in the search for the truth in Columbus, Mississippi surrounding the young black man found hanging in a tree Sunday," he wrote on Facebook.
"The focus has become me posting the pictures and not the fact that a man was found hanging in a tree. People from Columbus shocked as I was shared the photos with me and I regretfully shared it with you publicly without first asking the next of kin," he continued.
Adding, "In hind sight that was not the right thing to do and I apologize to the family for being insensitive even though I only wanted to help avoid the issue being swept under the rug. Maybe if Mississippi was not proud to display the Confederate emblem in its official state flag I could trust that a full and complete investigation would be done in this instance."