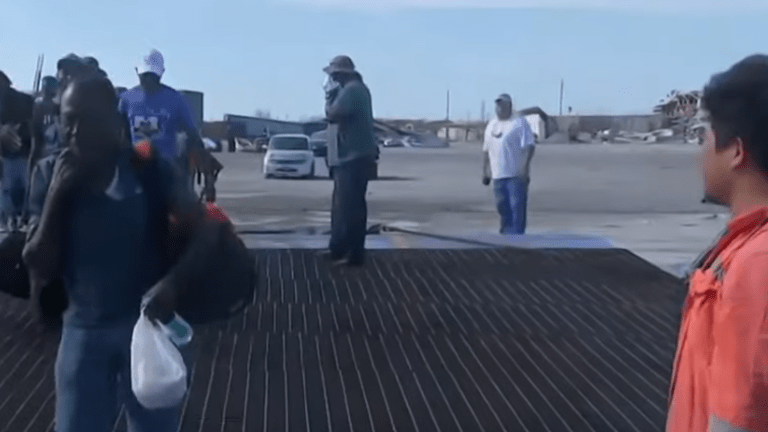 At least 100 Bahamians removed from boat headed to U.S. because they did not have Visas
At least 100 Bahamanians who boarded a ferry bound for the U.S. in the aftermath of Hurricane Dorian were forced to disembark the boat because they did not have visas.
Hurricane Dorian claimed the lives of at least 43 people in the Bahamas, and tens of thousands of people remain in turmoil after the hurricane destroyed their homes.
The incident went viral after WSVN reporter Brian Entin posted a video showing dozens of families with children leaving a ferry because they did not have visas.
CBP Florida spokesperson Michael Silva spoke to Newsweek about the heavily criticized decision to turn the displaced islanders.
"We would have definitely worked with this transportation company or any other transportation company to...facilitate this process," Silva said. "CBP is not denying or discouraging evacuation efforts and we empathize with the plight of the Bahamian people."
Silva also claims that they have been working to ensure that those entering the ports with the proper documentation are handled with care.
"They had coordinated with CBP at least a couple of days before, so we were able to work with them to make sure that everyone was properly documented," he said. He added: "We even brought out additional personnel officers from Miami to assist with the processing and we were able to coordinate with the state and non-profit organizations to have them there to help provide shelter and any other sort of assistance from medical guidance to spiritual and psychological support...You name it."
There is reportedly a bipartisan effort to waive visas for those who are fleeing the island following the category five hurricane.