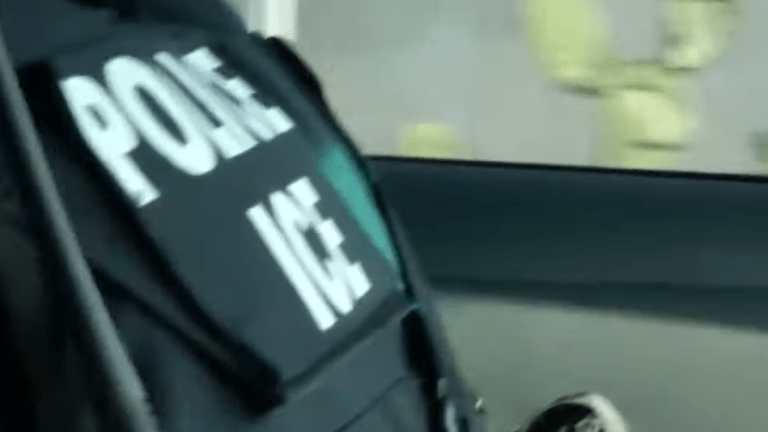 Asylum Seeker reportedly commits suicide in ICE custody
A Cuban asylum seeker has died of an apparent suicide while being detained at a Louisiana immigration jail, ICE officials announced Wednesday.
Roylan Hernandez-Diaz, 43, had entered ICE custody in May after being apprehended at the El Paso Port of Entry. Hernandez-Diaz is the second person to die in ICE custody this month. A total of eight inmates died last year.
According to Buzzfeed, Hernandez-Diaz again attempted to be released from US detention, but the ICE office in New Orleans denied his release on Oct.8, the report stated. His case in immigration court was them moved back to January. 
Days after the denial, Hernandez-Diaz threatened a hunger strike but continued to eat. Soon after, officers told ICE officials that Hernandez-Diaz had missed his "ninth consecutive meal and declared a hunger strike, citing his frustration with the immigration process."
"ICE is firmly committed to the health and welfare of all those in its custody. While any death in ICE custody is unfortunate, fatalities in ICE custody are exceedingly rare," said Bryan Cox, a spokesperson for the agency. "Statistically, fatalities in ICE custody occur at a small fraction of the national average for detained populations in federal or state custody. ICE had a total of 9 detainee deaths out of more than 396,000 individuals in custody for all of Fiscal Year 2018 -- approximately 2.25 deaths per 100,000 persons."
Hernandez-Diaz's wife, Yarelis Gutierrez, 43, said the Cuban government had persecuted her husband for speaking out against its leaders and trying unsuccessfully to leave the country three times — twice in 1994 and once in 2001.
"He told me he was going to participate in a hunger strike because of the abuse he endured in detention," Gutierrez told BuzzFeed News. "He never said he was going to hurt or kill himself. This is all news to me, anda I don't believe it's true."