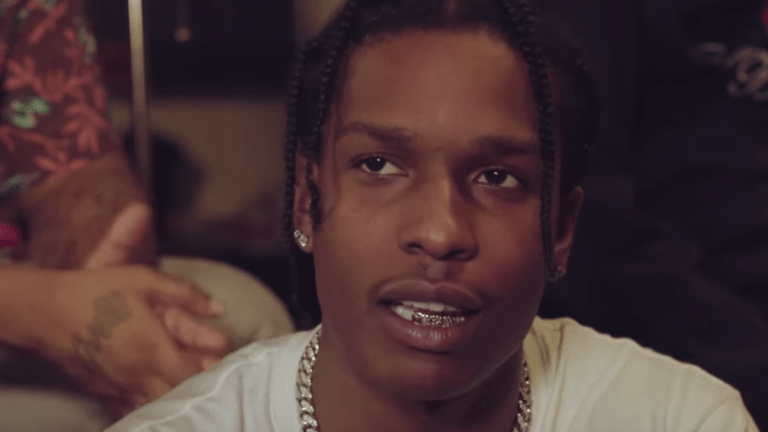 ASAP Rocky Spared Jail after being Found Guilty in Swedish Assault Case
Rapper ASAP Rocky was found guilty of assault on Wednesday morning by a Swedish court but will avoid further jail time.
Rocky, real name, Rakim Meyers, was handed a suspended sentence after the court found that the assault was not "of such a serious nature" that he should be flown back to Sweden to serve more time behind bars.
Prosecutors were gunning for the American artist be sentenced to at least six months in jail, but the senior judge presiding over the case said the prosecution failed to prove the extent of the seriousness of the attack.
Rocky and the two members of his entourage, Bladimir Corniel and David Rispers, who were also charged have been given suspended sentences and ordered to pay damages to the victim, Mustafa Jafari to the tune of 12,500 Swedish krona — roughly $1,300. 
Rocky has always maintained that he and his entourage were acting out of self-defense during an altercation with two men who had been following their group. 
Following his release, ASAP posted a message to fans, thanking them for their support during his detention in the European country.
"Thank you from the bottom of my heart to all of my fans, friends and anyone across the globe who supported me during these last few weeks. I can't begin to describe how grateful I am for all of you. This has been a very difficult and humbling experience. I want to thank the court for allowing me, Bladi and Thoto to return to our family and friends. Thanks again for all of the love and support."