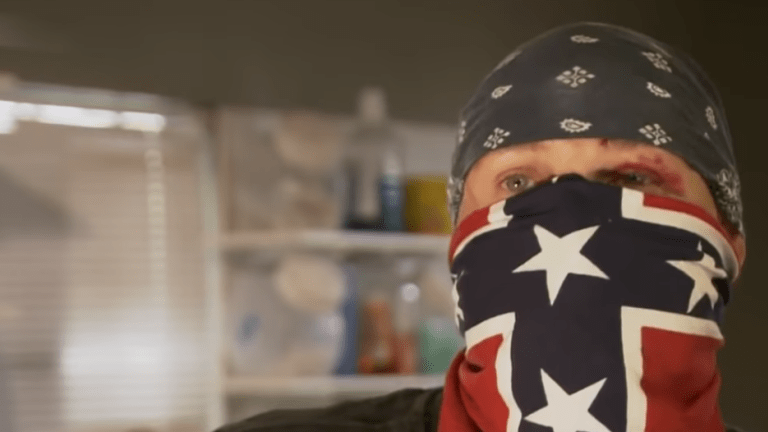 Aryan Brotherhood members charged with directing murders from inside California prisons
Member of the far-right group, the 'Aryan Brotherhood' have been charged with directing murders of civilians and of other violent crime from inside California prisons.
Assistant Attorney General Brian A. Benczkowski of the Justice Department's Criminal Division, U.S. Attorney McGregor W. Scott for the Eastern District of California and Special Agent in Charge Chris Nielsen of the U.S. Drug Enforcement Administration (DEA) made the announcement.
According to a criminal complaint, which was unsealed on Thursday, nine defendants have been arrested on federal racketeering and other charges for extensive, organized illegal activity from within California's most secure prisons. The allegations include murders, drug trafficking, and other violent crimes, according to the Justice Department.
According to court documents, between 2011 and 2016, Aryan Brotherhood members and associates engaged in racketeering activity, committing multiple acts involving murder and drug trafficking offenses.  
As part of the gang's activities, five inmates and rival gang members at three other prisons were murdered, according to prosecutors. 
According to the report, Ronald Yandell and Willian Sylvester oversaw a significant heroin and methamphetamine trafficking operation from their shared cell. They used smuggled-in cellphones to direct their drug trafficking activity from their cell to the streets of Sacramento and other California cities. Using a contraband cellphone, Yandell and Sylvester communicated with ..A.B. members and associates to direct drug trafficking activities, membership in the ..A.B., order murders, and oversee other criminal activities.