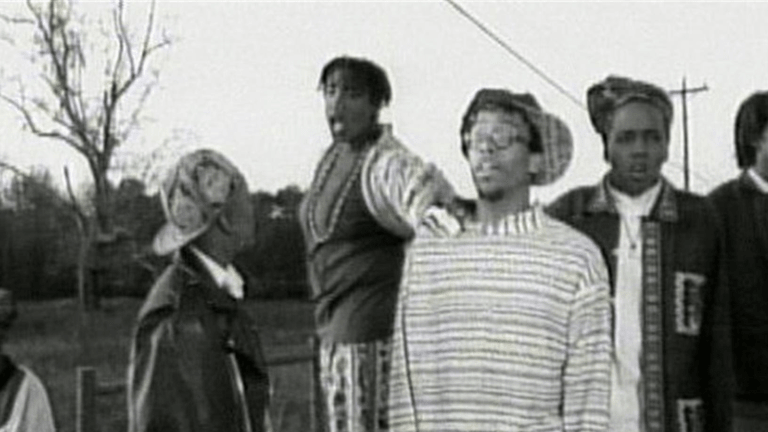 Arrested Development's Baba Oje Dies At 86; Speech Pays Tribute
On Friday (October 26) Arrested Development member Baba Oje sadly passed away. Arrested Development were a trailblazing Hip-Hop group, who made waves both in the United States and overseas. The Grammy award-winning group's debut album sold 6 million copies worldwide, a feat which is rare in today's digital day and age.
Fellow band member Speech spoke of his love for Baba Oje in a touching Instagram post.
"October 26, 2018. Hip-Hop culture just lost a soldier. #RIPBABAOJE
BABA OJE the elder from the 2x Grammy Award-winning group ARRESTED DEVELOPMENT passed this morning at 4am after fighting acute Leukemia, he was 86 years old. Baba was the oldest member of any hip-hop collective and his mere presence in rap spoke volumes for the genre and for a generation looking for symbolic wisdom and answers. He was an activist for the homeless, a military veteran, a world traveler, spiritual advisor to the group, strict vegan, dancer, vocalist and avid roller skater. His family & friends are scheduling service arrangements for him next week Friday. We will deeply miss Baba Oje and ask for prayers for his family," he wrote.
"I met Baba hanging with the young dudes while I was in college, he was always super cool and always willing to talk to the youth! I gathered up the nerve to ask him to be in my hip-hop group, he at first said no. But he later reconsidered when he thought about the fact that a young black man was striving to start a positive rap thing. However, we both found out that this partnership was bigger than we even knew. We both learned later that Baba knew my parents and in fact, was the best man in my mother and fathers wedding way before I was even thought of! That's the spiritual bond we shared, he was literally like family to me, I will miss him terribly. - Speech"
Oje, who was considered to be a "spiritual leader" passed away at the age of 86 years old after battling acute leukemia.