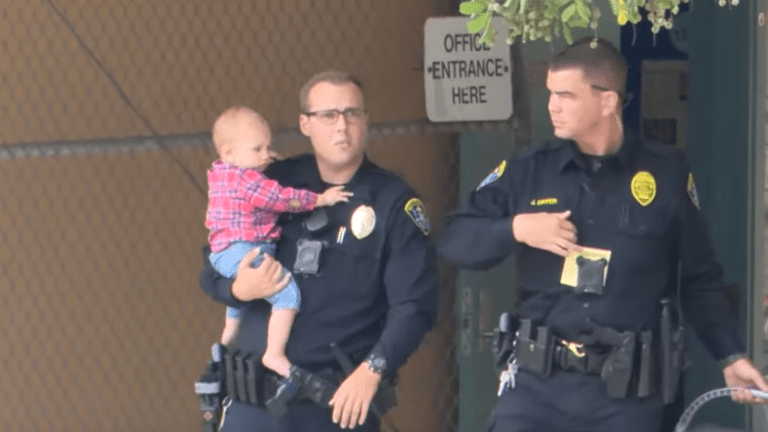 Armed woman with baby threatens to blow up San Diego Easter church service
A woman has been arrested after she allegedly carried a 10-month-old baby and a gun into an Easter church service in San Diego and threatened to blow up the building.
The incident took place at the Mt. Everest Academy, during a non-denominational service. The police were called to the church but fortunately, the church members had already managed to disarm the woman. The gun was later to be found empty and nobody was harmed during the incident.
The building was also swept for bombs and police found nothing.
Anna Conkey, 31, was subsequently arrested and charged with displaying a firearm at a school, making a false bomb threat, assault, disturbing a religious meeting and child cruelty.
"In addition the 10-month-old baby at the scene, the suspect's 5-year-old daughter was located during a follow-up and was found to be healthy and unhurt," a police rep said via a press release on Sunday. "Both children have been taken into protective custody and will be evaluated by Child Welfare Services."
Conkey was a former intern and freelance digital producer for NBC San Diego, according to the station. She had sent her former employer an email news tip five minutes before entering the church, according to NBC San Diego.
"There's a woman claiming to be the Messiah, saying she was sent to blow up the foundation of the Church — she's got a gun and a child is involved. The address is 4350 Mount Everest Blvd San Diego, CA 92117. There are about 70 people in the auditorium of the school where the church service is held," the email read.
Conkey is currently being held on $200,000 bail at the Las Colinas Detention Facility and is due in court on Wednesday.