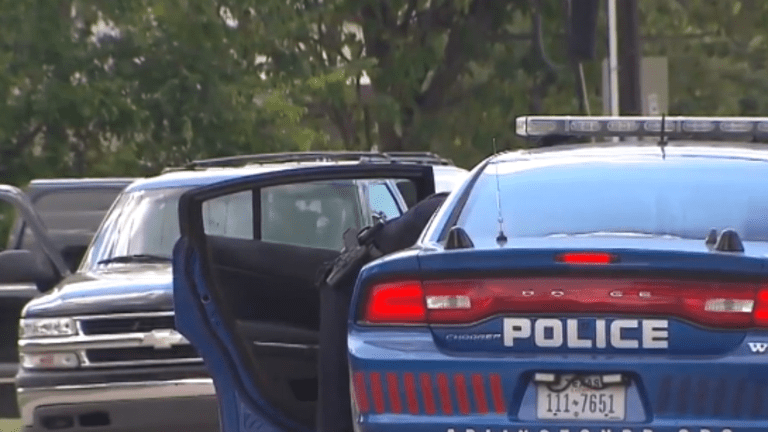 Arlington Continues Protests over the Shooting of O'Shae Terry
Residents of Arlington, Texas hit the streets on Monday to continue their protests over the shooting murder of 24-year-old O'Shae Terry.
Terry was fatally killed by police during a traffic stop. During the stop, an officer, Bau Tran, who was called as backup, claimed to have smelled marijuana. The police cam caught the incident on video. Tran can be heard saying, "If you don't have anymore inside the vehicle, y'all shouldn't be worried about it. We just have to do what we have to do. So that's basically it."
The windows to the car were then rolled up and the car engine starts, the officer can be heard yelling "stop" before he fired five rounds into the car. It was later determined that Terry and his friend, the passenger, were in possession of a firearm and drugs.
Over the coming months, a grand jury will consider the case, but according to the Dallas News, Terry's attorney and his family don't think he'll get a fair review by the Tarrant County District Attorney Sharen Wilson, the Dallas News reports. A fair analysis considering the police department have done everything possible to protect the officer in question. His name was not released to the public until seven weeks later.
"She doesn't indict cops," civil rights attorney Lee Merritt said of Wilson. "It's a very slim chance that it will be indicted, although it's clearly criminal."
Terry's mother, Sherley Woods, is still mourning the loss of her son. She is desperate for officer Tran to face justice. "When officers do something wrong and unjust, it's only right that they be prosecuted the same way we'd be prosecuted," she told the Dallas News.
"Every day, all night long, I keep seeing my son's face," Woods said. "The police officer took away my son's life before he could experience getting a wife or becoming a father and having a family."
The local NAACP chapter isn't too hopeful about Tran being brought to justice either. "It appears the outcome has been predetermined despite the officer's highly questionable tactics," said Alisa Simmons, president of the Arlington NAACP.