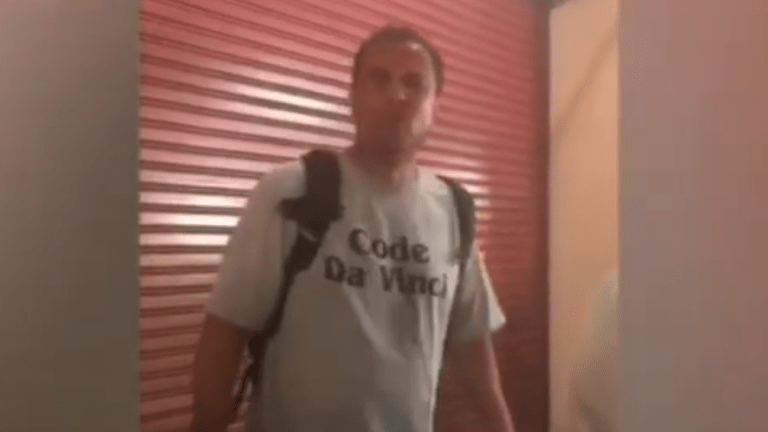 American tourist arrested in Thailand following racist shop attack
An American tourist has been arrested in Thailand after they were captured on camera, launching into a racist tirade against store owners.
Daniel Franckowiak, who hails from Bismarck, North Dakota, was arrested for criminal damage on Nov. 5 over the viral incident which took place in Chiang Mai.
"I'm a real motherf*cker," he yelled in the video. "I kill people, I rape children. I kill f*ggots."
As Franckowiak's rant continued, a crowd gathered, and the tourist swiftly turned his attention to them. "I'll f*cking kill and rape you too," he said, before telling the woman who was recording the pic meltdown - "You're going down you coward ch*nk b*tch. You know why I drink? To f*ck you go*ks up. I don't drink to be happy, I drink to destroy you. You're gonna get destroyed."
Franckowiak then yells at another group of bystanders and says, "Your skin looks like the a*s of f*cking cow. Should've known better than to f*ck with me." 
After flipping off the crowd, two Thai police officers approach and tell him to turn around and handcuff him as the video ends. Before it cuts out, Franckowiak tells the person filming, "Put me on YouTube and make me famous."
This is not the first time he has been arrested in the Asian country. Franckowiak had posted a video to Facebook where he wrote, "This is where i destroyed several businesses and got out of jail for third time in my 9 weeks in corrupt Thailand. People seem to be missing the point on this. What farang goes to jail three times in his first nine weeks in Thailand and does not get deported? Classified because I am a US government VIP. I still go here all the time. It's like nothing ever happened."