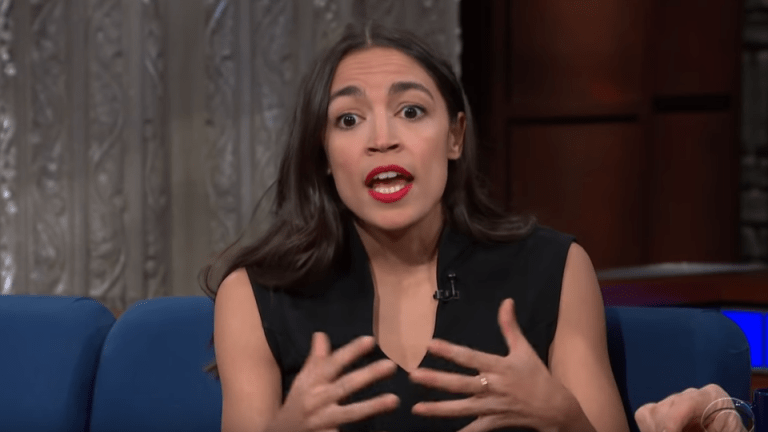 Alexandria Ocasio-Cortez called a "bug-eyed b*tch" by Rosanne Barr
Roseanne Barr never fairs well when she decides to weigh in on politics, and footage of a recent rant against Sen. Alexandria Ocasio-Cortez calling her a "bug-eyed b*tch" has surfaced online.
Roseanne Barr has not learned her lesson.
Bar was canned last year from her self-tlted ABC sitcom for a racist tweet about a former President Barack Obama senior staffer Valerie Jarrett, referring to her as "muslim brotherhood & planet of the apes had a baby."
In the clip posted to Youtube, a mumbling Barr says:
"That Green New Deal...Farrakhan-loving b*tch. I don't remember her name. The bug-eyed bitch who looks like realtor.
"She got them realtor eyes," she continues. "Israel hater, lefty, dumbass," Barr said. "Dumb as they get."
"I'm gonna try to correct some of the mistakes she's made like costing hundreds of people decent-paying jobs 'cause, I don't know, they breathe carbon in the air," Barr says during her tirade.
Barr is a die-hard Trump fan an obviously not a huge fan of the Democrats, but this rant is unwarranted.
Ocasio-Cortez has no issues putting her haters on blast. On Thursday morning, She flamed a billboard which criticized her hard work and policies.
She then posted a clip for the popular comedy show, 'The Office' in which Steve Carrell's character, Michael Scott visits Times Square.