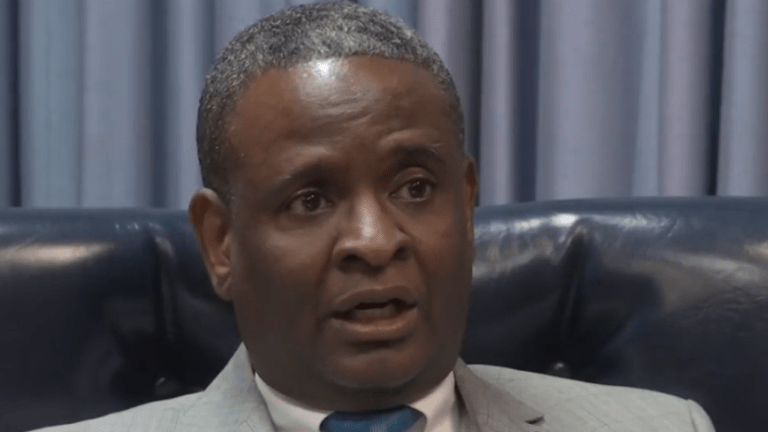 Alabama police chief apologizes for 'homeless quilt' Facebook post
A social media post by Mobile police officers featuring a photo and caption seemingly mocking homeless people has resulted in an apology by Mobile Police Department Police Chief Lawrence Battiste.
The photo was posted on a private Facebook page and showed two MPD officers in uniform holding up a cardboard "quilt" of taped-together signs, which were confiscated from panhandlers.
The post reads, "Wanna wish everybody in 4th precinct a Merry Christmas, especially our captain. Hope you enjoy our homeless quilt! Sincerely, Panhandler patrol."
The post was slammed by the general public who blasted the officers for the insensitivity, going as far as to accuse them of "terrorizing" Mobile's homeless community.
"We have to take responsibility for it, we did it," said Battiste. "We have to own it at this point."
"Those officers were given a mandate of addressing those concerns of panhandling, unfortunately, they took it to a level that they should not have taken it too, and for that as the Chief of Police, I apologize," Battiste said.
"What I think this does more than anything else is give us an opportunity to talk about homelessness in Mobile and Baldwin counties and what resources are available to this community when we talk about the subject," said Derek Boulware, CEO of Housing First.
"The officers had a lapse in judgment we'll address that through the investigation, and we'll make a determination did we do it out of malice or did we do it because we made a mistake," Battiste said.